BlackBerry Pearl Flip 8220 Hands-On Photos & Video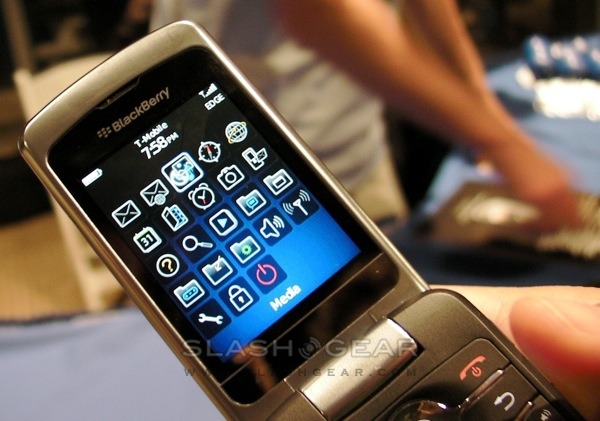 We stopped by RIM at CTIA 2008, spending some hands-on time with the new BlackBerry Pearl Flip 8220.  The good news is that the pictures don't do the Flip justice; press shots we've seen so far have emphasized some of the broad bare plastic and empty surfaces, in the hand the design is far more harmonious.
Extremely lightweight and with reasonable quality plastics, the Flip 8220 has two clear screens – the outer 128 x 160 LCD and the 240 x 320 LCD – and uses RIM's new OS which scales well onto a display that's smaller than that of the Bold.  The SureType keyboard is actually the same size as other Pearl handsets, since the Flip 8220 matches the candybar-format range with a 1.97-inch width.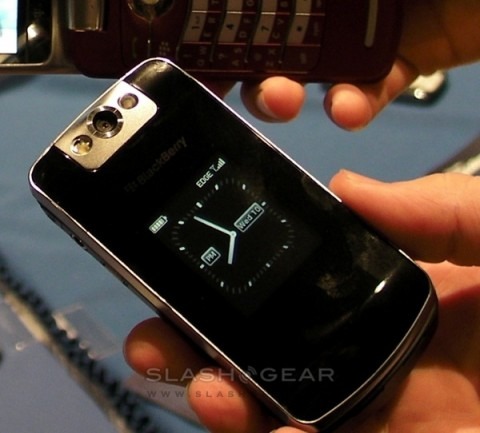 We have to say we were surprised by the Flip; it's obviously a new direction for RIM, and while our initial impressions might have been only fair, actually playing with the handset has gone some way to changing that.  If the promised 14 days standby/4 hours talktime battery life lives up in real-world use, this could be the Pearl to go for.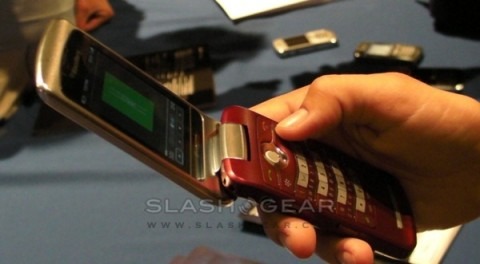 RIM are yet to announce specific release dates or pricing for the BlackBerry Pearl Flip 8220, but it will be available in the Fall.  T-Mobile will be the first US carrier to offer the device.