BlackBerry Passport leaked hands-on reveal a talented keypad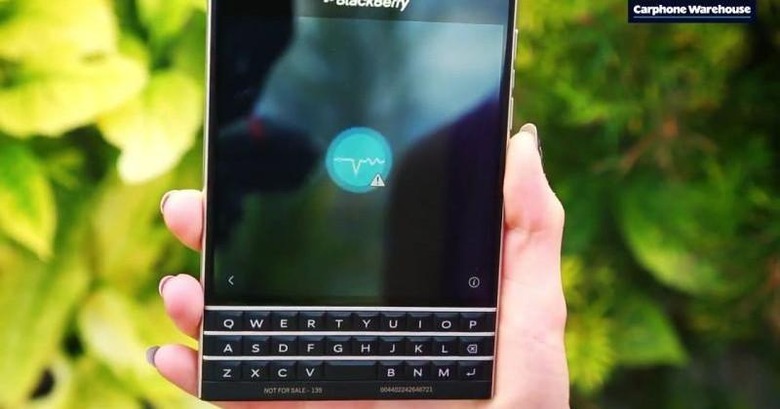 If you still think that BlackBerry's next high profile smartphone is some elaborate marketing stunt, better wake up, smell the coffee, and watch this video. Courtesy of Carphone Warehouse, we're getting a second-hand look at how the BlackBerry Passport would look and feel like in the real world. Aside from looking huge and awkward, it seems that the Passport is quite equipped to accomplish what BlackBerry is setting it out to do, to be a no-nonsense business-minded mobile device.
Truth be told, the Passport isn't technically as large as the largest phablets that we've seen. It's width-oriented design, however, makes it look larger than it might truly be. The square 1:1 Full HD display might also contribute to that illusion. That design, however, wasn't just based on a whim or a desire to be different. BlackBerry is trying to sell this odd screen ratio to its core audience of business apps users. A wider screen gives more room for content that do not reflow as easily as, say, web pages. Content like spreadsheets, for example.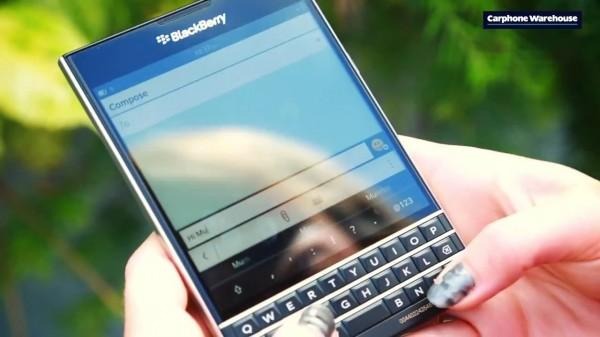 But more than just the display, the Passport represents BlackBerry's return to its roots, in particular, to physical QWERTY keyboards. The Passport's keyboard, however, isn't the same full set older BlackBerry users might have been accustomed to. Instead, you only get three rows, with a tiny space bar crammed in the middle of the bottom row. Numbers and symbols will probably have to wait behind a function key. The keyboard, however, has a secret. It isn't just a simple keyboard. It is a touch-sensitive one, meaning that it can double as a sort of touchpad. It accepts swiping gestures to scroll through content or even to delete words, which maybe be redundant considering you have a dedicated backspace key.
Last month, it was revealed that BlackBerry was working on its own Siri-like system, aptly (and perhaps dryly) named BlackBerry Assistant. Like Siri, it should be able to accept voice commands and questions just using your voice. Unfortunately, that feature wasn't demonstrated here, which is a bummer considering it might be one of BlackBerry's newest and hottest features. That said, the Passport has one other trick up its sleeve that isn't software nor technically hardware. The BlackBerry Passport's edges doesn't use aluminum to give it a premium look. Instead, it employs stainless steel. Nothing says serious business better than a tough piece of metal surrounding your device.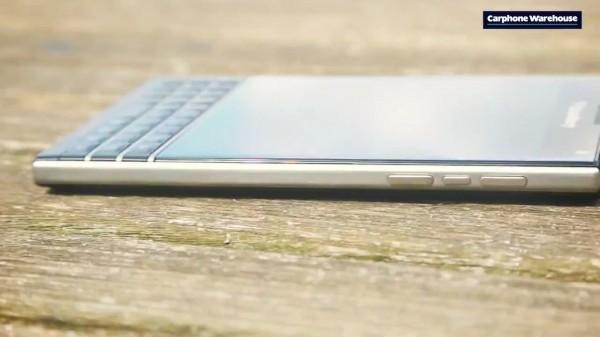 There is a lot riding on the Passport, especially for BlackBerry who desperately needs to reclaim its lost grandeur. IDC's latest report showed that the company's smartphone shipments have alarmingly dipped to 0.5 percent, surpassed even by Windows Phone numbers. The BlackBerry Passport is poised to turn the company into the enterprise darling once more, with a small but focused set of features designed to appeal to that particular market. However, Apple and IBM's announced partnership and rumors of an alliance between Google and HP may hint that BlackBerry will be facing an even more uphill battle very soon.
VIA: BGR