Android builds smartphone lead as Windows Phone shrinks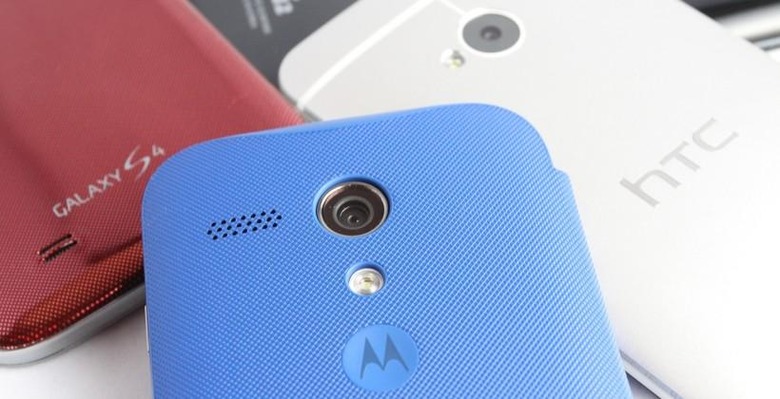 Android extended its grip on worldwide smartphone market share in Q2 2014, the latest numbers from IDC suggest, while iOS and Windows Phone both declined, despite iPhone sales jumping year-over-year. Android devices now comprise almost 85-percent of total smartphone share, up from just short of 80-percent in the same period a year ago, while despite Microsoft's efforts with Windows Phone, market share and worldwide shipments both fell.
Android's success is due in no small part of Samsung, IDC says, which on its own contributed more than 29-percent of all Android-powered shipments. However, while still the most significant player in the Android ecosystem, Samsung's share actually fell: two years ago, IDC points out, it held 40-percent.
As for iOS, Apple's smartphone platform holds 11.7-percent market share in the three month period, down from 13-percent a year ago. That's even though iPhone sales saw a 12.7-percent growth year-on-year in Q2.
IDC points out that, traditionally, Q2 is Apple's lowest period, as things ramp up toward new models. That's likely to be the case this year, too, as the larger-screen iPhone 6 approaches.
Windows Phone, though, has struggled. Year-on-year, its 2.5-percent market share in Q2 2014 is down from 3.4-percent, and growth is down 9.4-percent. Performance wasn't quite so bad as in Q1, however, and IDC believes it will do better moving forward with new handset partners targeting emerging markets coming onboard.