BlackBerry KEYone release date and pre-order details revealed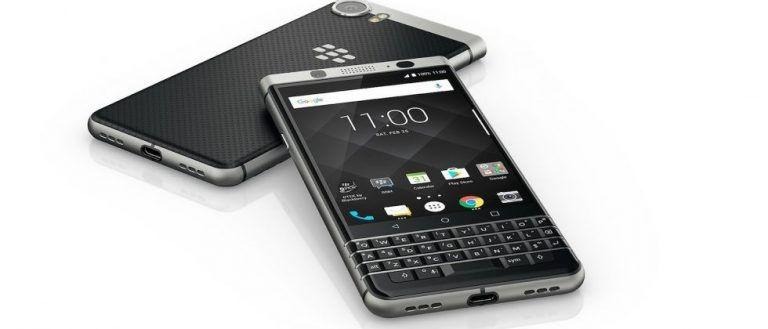 The BlackBerry KEYone, first revealed at Mobile World Congress back in February, is certainly interesting as far as Android devices go. As you'd expect from BlackBerry, the handset has a physical keyboard, which is sure to get some heads turning. If one of those heads belongs to you, then you might be pleased to know that BlackBerry has finally announced a release date for the phone.
This announcement is actually a long time coming. The phone was originally scheduled to release this month, but just a few days into April, it was confirmed that the device wouldn't be shipping out until sometime in May. With May quickly approaching, we now have our new date to look forward to.
BlackBerry and TCL – the company which designed the phone under a licensing deal with BlackBerry – are going to use as much of May as possible, announcing a release date of May 31 today. Pre-orders for Canada open up on May 18, but at the moment, there isn't any word on when they'll go live in the US. Just as well, carrier information for the US hasn't been revealed yet, but BlackBerry said today that the KEYone will be available Bell, Bell MTS, Rogers, SaskTel, and TELUS Business in Canada for $199 on a two-year contract.
READ MORE: BlackBerry KEYone hands-onWill the KEYone be worth that asking price? To people who still lament the rise of on-screen keyboards, maybe. With a Snapdragon 625 and a 4.5-inch display, though, others who don't really have an opinion on physical vs software keyboards may not bite.
Still, those who miss the BlackBerry phones of days past still may find themselves drawn to this phone. From our time with the KEYone, the keyboard seems to be the well made and responsive, and with customizable shortcuts for 52 different keys, you'll certainly be able to put it to work for you.
The KEYone, like previous BlackBerry handsets, also merges the worlds of Android and BlackBerry's own software offerings. Though the handset will run on Android 7.1 Nougat, it'll still feature BlackBerry-made apps like BlackBerry Hub, Calendar, and Widgets. This suite of BlackBerry apps also includes security apps like DTEK and BlackBerry Password Manager.
So, BlackBerry is hoping that this phone not only pulls in those who still pine for a physical keyboard, but also those Android die-hards who wouldn't mind having a bit of BlackBerry flair to their phone. In recent years, BlackBerry has made efforts to reinvent itself by releasing phones built on Android, but those attempts have mostly fallen flat. Can the KEYone turn it around? We'll find out at the end of May. For now, you can sign up for more launch information about the KEYone by following the source link below.
SOURCE: BlackBerry