Blackberry CEO claims the Q10 will sell "tens of millions of units"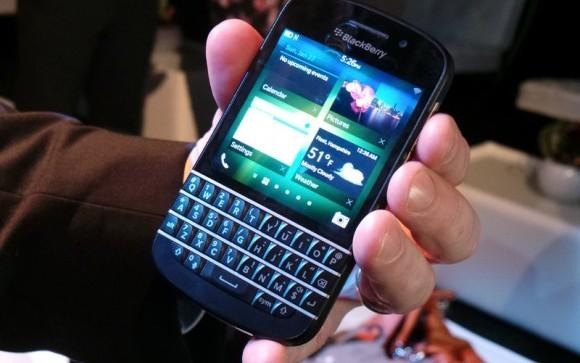 Blackberry CEO Thorsten Heins believes that the Blackberry Q10 will be the company's saving grace, moreso than the Blackberry Z10. First day Blackberry Q10 sales in the UK has surpassed the company's expectations with Carphone Warehouse's outlet, Selfridges, saying that the device sold thousands of units per hour. Within 6 hours, the retailer sold out its entire stock of Blackberry Q10 devices in every one of its stores.
Heins states that he believes that the Q10 will be much more successful than the Z10, mainly because it offers both the new Blackberry 10 experience along with Blackberry's classic, and loved, physical QWERTY keyboard. In an interview with Bloomberg, Heins says that Blackberry as a whole currently has a user base of 70 million, and that many die-hard Blackberry fans are expected to pick up the phone once it heads to their respective countries.
Because of Heins optimism, Blackberry's shares rose 3.9% to $15.61, which is the highest price its had since March 21st. Thanks to the launch of Blackberry 10, Blackberry's shares have increased a total of 32% this year. Many of the Q10's major buyers were exporters, who SeekingAlpha reports were buying 20+ devices at a time. It got to the point where Carphone Warehouse had to make two lines; one for single-unit buyers, and one for multi-unit buyers.
Heins has high hopes for the Blackberry Q10, but some believe that his optimism may be delusional. Heins also had high expectations for the Blackberry Z10, which is currently experiencing shrinking demand in various markets. On the bright side, the Blackberry Z10 sold around 1 million units within its first quarter. The Blackberry Q10 is expected to head to major U.S. carriers by the end of May. You can check out our hands-on review of the Blackberry Q10 to see if Heins's optimism is all hype.
[via Bloomberg]