BlackBerry "Bold Team" cartoon caper falls flat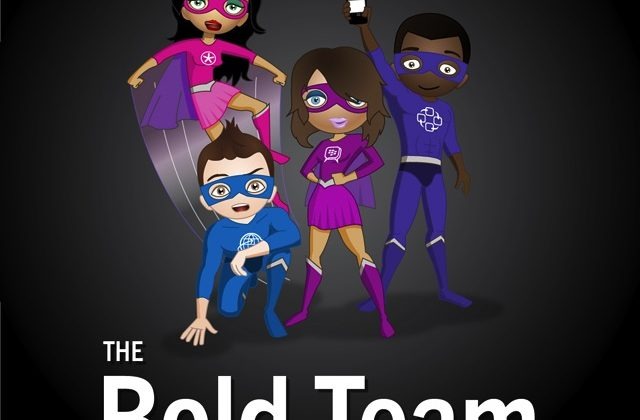 RIM has found itself the butt of BlackBerry jokes, after a superhero infographic promotion was mistaken for a new advertising campaign. "The Bold Team" was presented as how RIM would "be bold in 2012", a quartet of personalities – "achiever", "adventurer" "advocate" and "authentic" – each representing an aspect of how the company hoped its BlackBerry handsets would be perceived. Unfortunately, the actual perception was one of bemusement.
Responses to the superhero "campaign" were swift and unforgiving, accusing it of entirely misinterpreting the RIM target audience and of being contrary to freshly elected CEO Thorsten Heins' intentions for the company. Heins had said he wanted to continue to push the BlackBerry proposition as a package of services, hardware and features - "an integrated solution: network, services, enterprise service and fantastic devices and a fantastic ecosystem" - rather than split it up and risk diluting its appeal.
Ironically, RIM already has a foot in the door with the youth market. The company recorded solid sales in the UK pre-holiday market, for instance, after strong carrier promotions there pushed bundled BBM access as part of low-cost contracts to the under 18 age group. However, while that's good for a couple of quarters, it doesn't exactly promote growth in RIM's core business: teenagers aren't generally bothered by BlackBerry Exchange Server, for instance.
"This infographic is just intended to be a bit of fun" RIM protested in an update. "On New Year's Eve, we asked BlackBerry Twitter followers and their friends to submit their resolutions on how they plan to Be Bold in 2012 ... As we looked at the resolutions and the data, majority patterns and categories emerged. We decided to organize the data and share it in a fun way, and the result is the infographic."
The short message is that you needn't worry – RIM isn't planning to send its spandex-clad superheroes out into the real world. "This is not a new ad campaign" the company says.