BlackBerry Bold costs RIM just $169 to build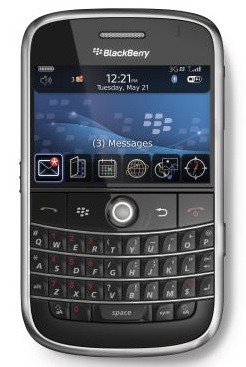 Hot on the heels of Best Buy's BlackBerry Bold pricing comes word that the handset costs just $169 to manufacture.  Analysts iSuppli have calculated that RIM pay a combination of $158.16 for materials and $11.25 in build costs to create the smartphone that, unsubsidized, retails at $659.99. 
Marvell's 624MHz PXA9xx integrated baseband processor is the single most expensive component, at $34.34, although it brings to the Bold not only applications processing but the digital and analog basebands.  It's followed by the 2.65-inch 320 x 480 display, supplied by Samsung, which comes in at $16, while the company's semiconductor arm takes third place with Bold's solid-state memory (at $10.45).
Of course, parts and manufacture are only one aspect of a handset's overall cost for a company, and RIM would argue that the final sticker priced for the smartphone also has to cover development and licencing.  Still, even with those factors accounted for, RIM are making a healthy profit on each Bold they sell, whether it's unsubsidized or sold through a carrier.