BlackBerry BBM for iOS and Android arrives June 27 [UPDATED]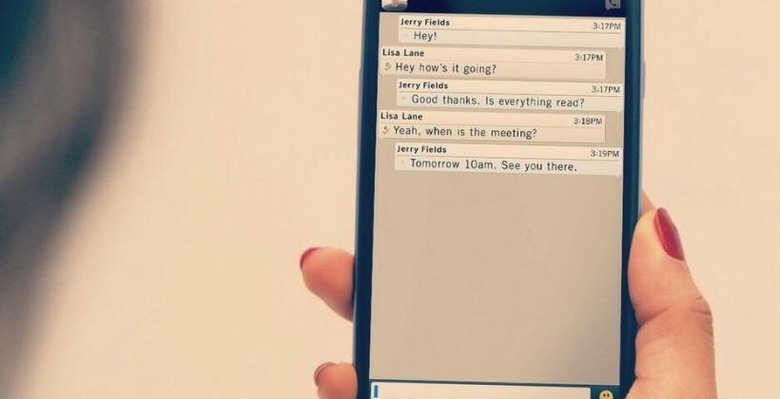 BlackBerry's BBM will hit iOS and Android devices from June 27, it's been revealed, the first time the BlackBerry Messaging service has been available outside of the Canadian company's own devices. The news was spilled by UK carrier T-Mobile, after BlackBerry confirmed last month its plans to take the app . and service cross-platform. UPDATE: BlackBerry responds.
That decision was met with surprise at the time, though rumors that BlackBerry would extend BBM across multiple OSes had been circulating for some time. Still, the company was seen as preferring to retain it as an exclusive feature, in the hope that it would encourage BlackBerry 7 device users to upgrade to BlackBerry 10 phones rather than jump ship to other platforms.
All that changed at BlackBerry Live in Florida last May. BBM for Android will support devices running v4.0 Ice Cream Sandwich and above, while for iPhone it will require iOS 6 or above.
UPDATE 10AM PST: BlackBerry has sent the following statement: "We haven't announced a date other than BBM for iOS and Android is coming this summer." Also of note: the original UK T-Mobile tweet has been deleted as well.
Initial functionality will be limited in comparison to what's available on BlackBerry's own phones. There'll be cross-platform chat, but users on Android and iPhone will have to wait a little longer before they see group chat, voice calls, and screen sharing on their handsets.
Nonetheless, it's an ambitious and potentially risky strategy by the Canadian company. It puts BBM directly against Apple's iMessage and Google's Hangouts, the latter recently updated as part of Google's push to extend its chat service more fully across mobile and desktop.