BlackBerry App World 2.1 goes live with in-app payments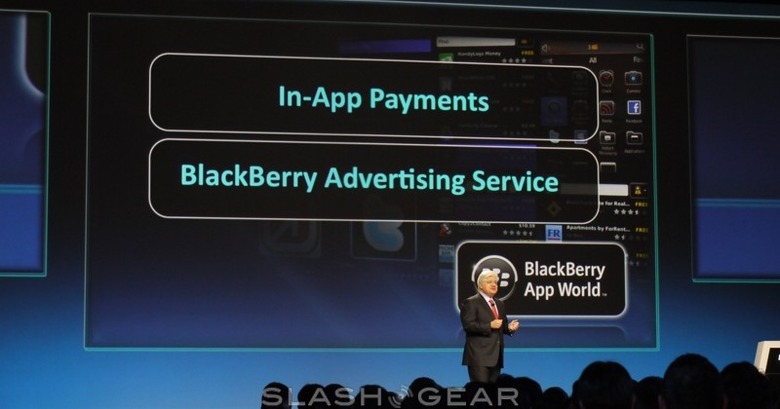 BlackBerry App World 2.1 has gone live, with the updated download store rolling out to BlackBerry devices throughout today. In v2.1, RIM has added in-app payment support, which – as on iOS and, soon, Android – will allow for extra gaming levels, digital content and other add-ons.
The functionality was previewed back in September 2010, as part of a RIM refresh of its approach to applications and third-party developers. The BlackBerry Payment Service – which will be used for in-app payments – comes with a new SDK but can supposedly be added easily into existing software rather than demanding a full rewrite.
For developers, there'll be the BlackBerry App World Vendor Portal, which once they've registered will be used to manage virtual goods. A reporting feature will track purchases/payments for goods. More information here.