BlackBerry 9630 Niagara gets pre-production review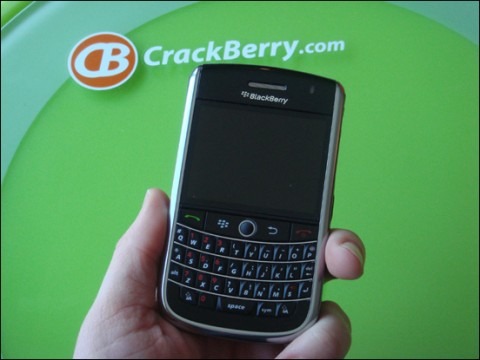 Don't ask where they got it, and don't ask how, but CrackBerry have acquired a pre-release BlackBerry 9630 Niagara last seen cavorting on a leopard-skin rug.  The 9630 is a CDMA combination of the Bold, Curve 8900 and Storm, with the most obvious tweaks being to the size and the keyboard (both in-between the 8900 and the Bold) with the processor and radio of the CDMA Storm.  CrackBerry certainly seem impressed.
Currently the handset is running OS 4.7.1.10, which is less than functionally-ideal, so they'll be loading up a newer build to test out the software.  As for the hardware, though, the 3.2-megapixel camera is a big improvement, though there's sadly no WiFi support.
It's the keyboard which is the real winner, though, being described as the "perfect compromise" between the physical size of the 8900 and the feel/accuracy of the Bold.  No word on which specific carriers will be getting the BlackBerry 9630 Niagara – nor its eventual commercial name – but the hardware apparently feels production-ready and the prediction is that both Sprint and Verizon will end up offering it.