Blackberry 7 devices will head to emerging markets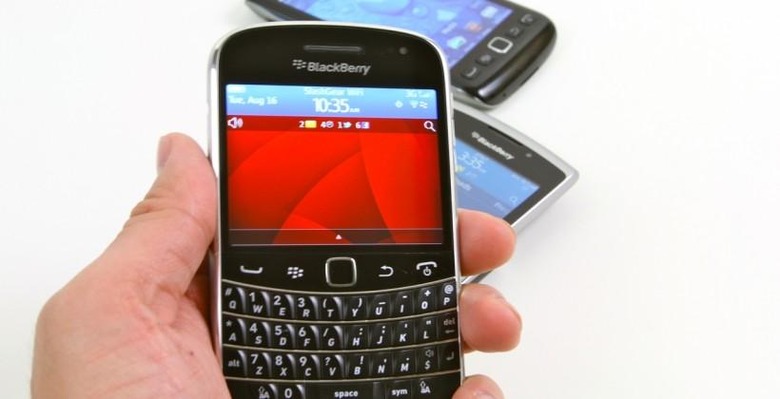 Blackberry's Z10 has finally made its way to the United States, one of Blackberry's most important markets. It's still a bit too soon to evaluate just how well the device is doing, however, judging from the customer reviews, the device is doing well. However, where exactly does that leave Blackberry's OS 7 devices? It looks like the company has decided to bring the devices to several emerging markets.
Blackberry CEO Thorsten Heins states that the company will be launching its Blackberry 7 devices in emerging markets, more specifically to the countries who have always been loyal to Blackbery's products. While Apple and Samsung are the major players in the bigger markets, Blackberry is still one of the top players in the emerging markets, like Nigeria, where its devices top those of other companies.
After bringing Blackberry 7 devices to those markets, Heins says that the company will also be launching lower-end Blackberry 10 devices as well. Heins states, "We're not excluding those markets from Blackberry 10 because of us wanting to sell Blackberry 7." Blackberry plans on bringing a wide-variety of low to mid-ranged devices "that covers the entry-level market". He states that the company needs to appeal to all the markets in order to turn a profit.
Along with releasing these lower-end devices, Heins states that the company is also working on developing a variety of new services and features that they can monetize. The new features will tie in mainly with Blackberry Messenger. One of the new features, BBM Money, will allow users to transfer money to each other through the app. Blackberry plans on developing its portfolio even further this year, which we sort of have an idea of thanks to the leaked Blackberry Roadmap. The Blackberry Z10 is a phenomenal device, and once more people get to see that, Blackberry may be able to pull off a successful comeback. Check out our Blackberry Z10 review to see if its the device for you.
[via CBC]