BlackBerry 10 launches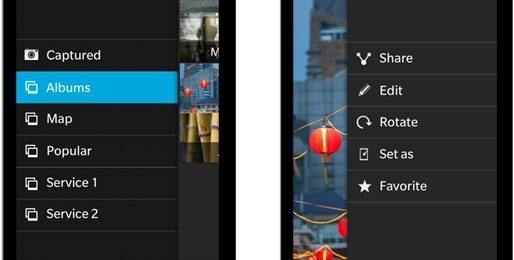 RIM has officially launched BlackBerry 10, the company's next-gen OS, at BlackBerry World 2012 this week, previewing the platform on a brand new developer device and pinning its hopes for the future on the QNX-based software. Previewed back in the days when RIM was still calling it BBX, BlackBerry 10 leans heavily on HTML5 for its cross-platform software support. There's also an initial developer toolkit for native and HTML5 software development, fresh and ready for download today, with RIM hoping coders get busy creating apps ready for launch-day.
Those coding tools consist of two parts, with RIM taking a double-headed strategy with the new OS. The BlackBerry 10 Native SDK with Cascades is the company's central offering, opening the playing field to, graphically rich, high performance native applications coded in C/C++ or Qt.
However, there's also the BlackBerry 10 WebWorks SDK. That turns the attention to HTML5, allowing for web-apps that have the same functionality and hardware integration as native software, but created using straightforward web programming code. RIM's apparent goal is to encourage those who might normally not consider adding BlackBerry app creation to their workload to dip a toe into BlackBerry 10 by making porting HTML5 apps as straightforward as possible.
Apps coded using the new SDKs will be cross-compatible with both BlackBerry 10 handsets – themselves set to launch later in 2012 – and the BlackBerry PlayBook tablet. RIM has some examples of the sort of apps possible with the current SDKs here, including Slacker, Foursquare and Wikitude, and is promising more BlackBerry 10-specific feature adds over the coming months.