BlackBerry 10 L-Series fondle video sticks around for the duration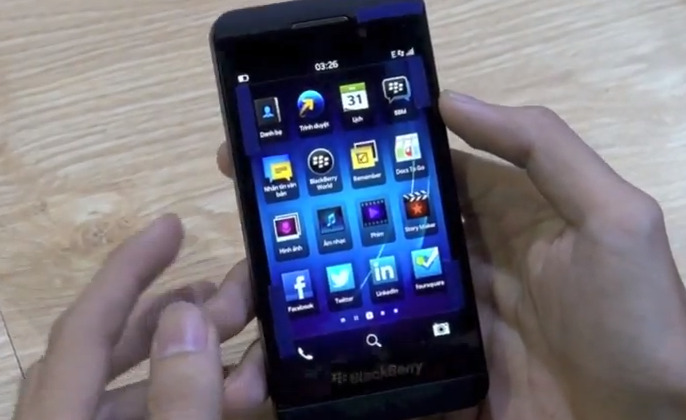 It's not every day you get to see a smartphone that's not meant to be on the market for weeks ahead of the showing, but that's exactly what we're seeing today courtesy of an intrepid leakster holding an L-Series BlackBerry 10 device clear as day. The video you're about to see has the device compared in relative detail to the Dev Alpha B smartphone that we've seen several times before and is compared to the iPhone 5 in a momentary glance – they may look similar with just a peek. What's perhaps the most interesting element in this video is not the contents, but the fact that RIM has allowed it to stay online for so long – it's been up for nearly a day at this point: perhaps pointing toward RIM's acceptance of the press, no matter the source.
What you're seeing here is the same device – software-wise – that we've been seeing for several months via developer looks at BlackBerry Jam events. Inside you'll see the Hub first and foremost, this being BlackBerry 10's rather-important center for notifications and messages. After that you'll also get some more Flow UI action for quick access to all manner of most-used features in the software as well.
This device has a removable back so you can switch out the battery at will and is significantly smaller than the bulky Dev Alpha B that's been shown throughout the summer of 2012. The comparison here shows how refined the hardware has become and how similar the user experience is one way or another.
Then of course there's a momentary look at the L-Series sitting next to the iPhone 5. The L-Series is just a bit taller than the iPhone 5 and a bit thicker too – imagine that! Have a peek at the timeline below for more information on the L-Series and get pumped up about the January 30th, 2013 BlackBerry 10 launch event where it'll all come to fruition before your very eyes!
[via Wired]