BlackBerry 10 gets first update: Battery life and low-light camera fixes, more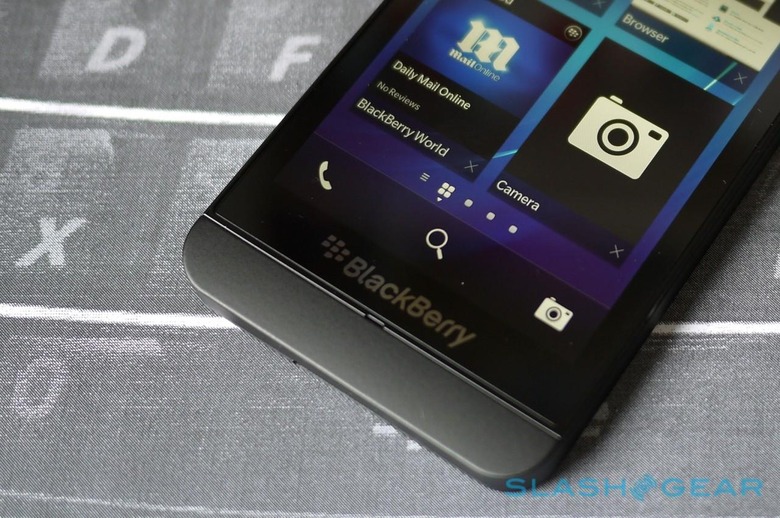 BlackBerry has pushed out the first update for the BlackBerry Z10, promising improvements in battery life, multimedia and third-party app performance, and enterprise features around calendars and contacts. The new firmware, a 150MB download, is being released as an OTA update, and according to BlackBerry has been pieced together primarily in response to consumer feedback from the first month of reports.
One of the most important changes will be to battery life, with BlackBerry saying that it has wrapped up more than 60 optimizations to try to address complaints. Poor runtimes from the Z10 were one of our key complaints when we reviewed the smartphone, with it often failing to make it through a full day. "Heavy users especially should see a longer average usage per charge cycle" BlackBerry claims, though gives no specifics as to what has changed.
Elsewhere, there should be improved low-light performance from the camera, another point of contention among early-adopters, who felt the Z10's shots were simply too dark. The way BlackBerry 10 deals with call logging and conversations has also been tweaked, and there's a fix for using Google Calendars on the platform. Pulling in contacts from online databases is also smoothed.
Video playback in the browser has been refined, and BlackBerry has also fettled the third-party app environment. That should be "fast and smooth" now, the company says, pointing out that a new influx of titles – such as WhatsApp – is expected in March.
The recommendation is that users update to 10.0.10.85 over a WiFi connection, since 150MB might be slow going (or just plain expensive) over mobile data. It will pop up as a notification over "the coming weeks", or owners can update manually by going to "Check for Updates" in the Software Updates section of the settings.