BlackBerry 10 detailed in screenshot gush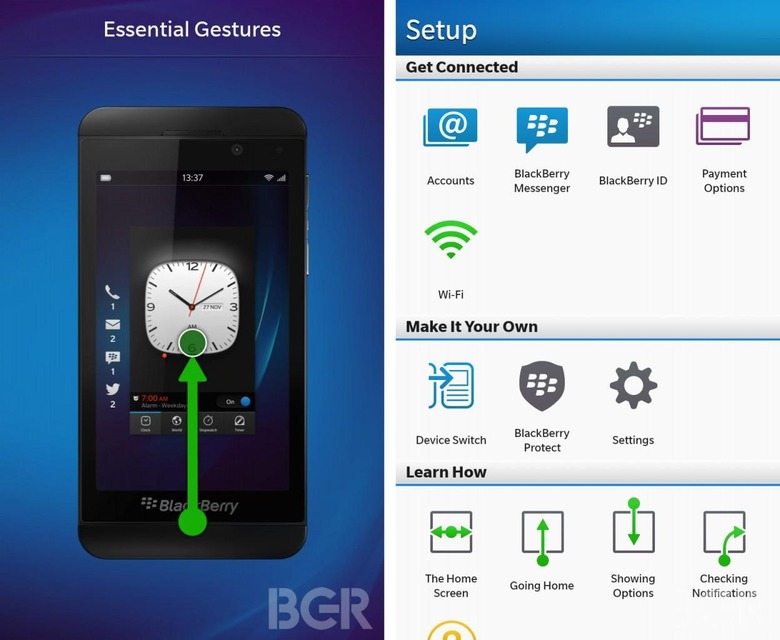 RIM has been coy detailing BlackBerry 10 in full so far, but a fresh leak of OS screenshots have comprehensively previewed the next-gen platform and stolen the Canadian's thunder. Apparently spilled from within RIM itself, BGR's gallery shows BlackBerry 10's Messenger functionality, the new BlackBerry Hub, voice control functionality, and more. Meanwhile, there's also chatter that RIM will follow Nokia's lead and chance some ambitious pricing to win back BlackBerry users.
Like Apple's Siri, RIM's Voice Control system will support voice-to-text dictation rather than using the on-screen keyboard/physical thumbboard, together with spoken commands. That will require some server-side processing, rather than all being done on the handset itself, and thus demand a data connection.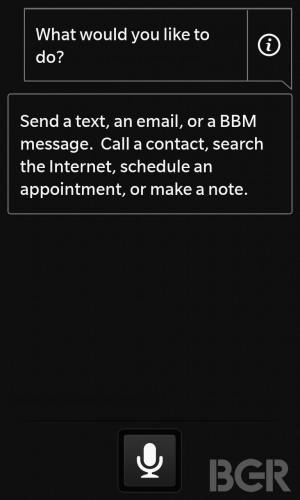 Possible commands include sending emails, BBM messages, or SMS, along with calling contacts, searching the internet or the BlackBerry 10 device itself, or dictating notes or reminders. The new platform also supports multiple gestures, such as swiping around to reveal the sidebar of notification icons.
As for pricing, RIM is apparently intending to undercut the smartphone-norm with at least one of its initial BlackBerry 10 handsets. The Z10, the all-touch model, will come in at under the traditional $199 mark for new devices, potentially at the $149 point (albeit with a new, two-year agreement). We'll know all the details when RIM takes the wraps off of BlackBerry 10 officially, at the end of January.