Black Eee PC 900 stars in dead fish photoshoot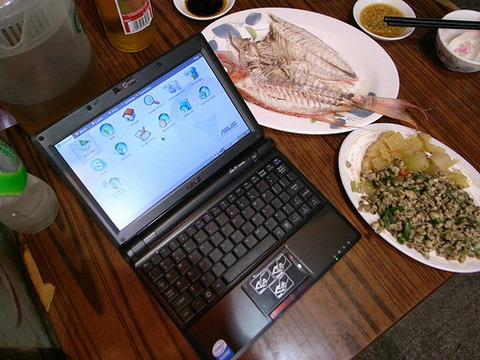 Of all the odd photoshoots with a new gadget, this is probably the first I've seen where a dismembered fish shares frame-time. Still, the owner of this black ASUS Eee PC 900 has done us a favor in confirming that Asustek will be making their 8.9-inch budget ultraportable with at least two of the color options its smaller sibling boasts. Until now, the company has only been showing white versions of the notebook.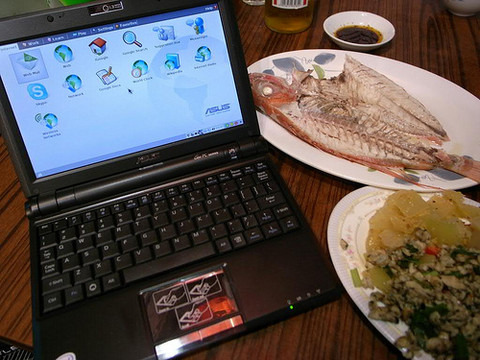 There's no word yet on whether the Eee PC 900 will be made in more colorful versions. The current Eee (as in the original) range includes pastel pink, blue and green. Of course, Asustek might not think that's sufficiently sensible for its more grown up version.
There are a couple more images of the notebook – and the dinner – here. But can anybody identify the fish?
[via jkkmobile]