BitTorrent's P2P Chat Bleep Keeps Your Messages Secure Across Platforms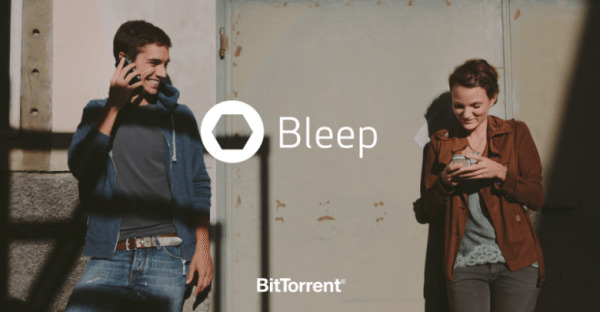 In the age where nothing is ever truly erased from the internet, BitTorrent's decentralized chat platform, Bleep, is a welcome service. BitTorrent's Bleep aims to create messages out of the hands of any third parties by using the same peer-to-peer technology popular for pirating movies and music. Bleep's chat platform doesn't store personal data or chat logs anywhere except on your own local device, which means that all of your messages are safe from prying eyes and the possible long arm of the law.
Previously, Bleep was available to the public in a limited alpha phase. According to BitTorrent, the company is skipping beta testing altogether, bringing the full version of Bleep to the public on Windows, Mac, Android, and now iOS.
Bleep is adding some new features which make it even easier to keep messages anonymous. The app's new whisper chat feature creates disappearing messages, similar to Snapchat. Unlike Snapchat, messages that you whisper on Bleep will be protected from screenshots. If your friend snaps a screenshot of a whisper, your anonymity will be preserved by either blurring your handle or blurring the content. So your name and message can never be saved in the same screenshot. Bleep also offers free voice calls secured with end-to-end encryption.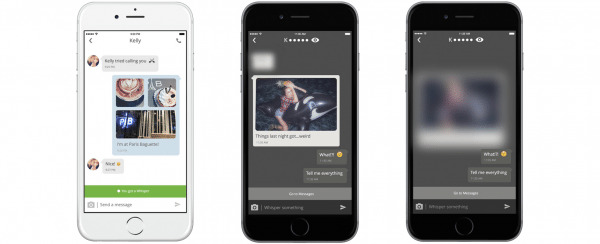 Although the service is available across multiple platforms, you won't be able to link accounts from your mobile to your desktop. So, each device will have its own Bleep account.
Bleep joins BitTorrent's alternative to Dropbox, Sync, in skipping the cloud entirely and sending information directly between local users. The sharing service's updated Sync 2.0 also offers a paid premium tier available for $39.99 USD.
You can download Bleep for all major platforms here.
Source: Bittorrent