BitTorrent Sync 2.0 arrives: sharing sans the cloud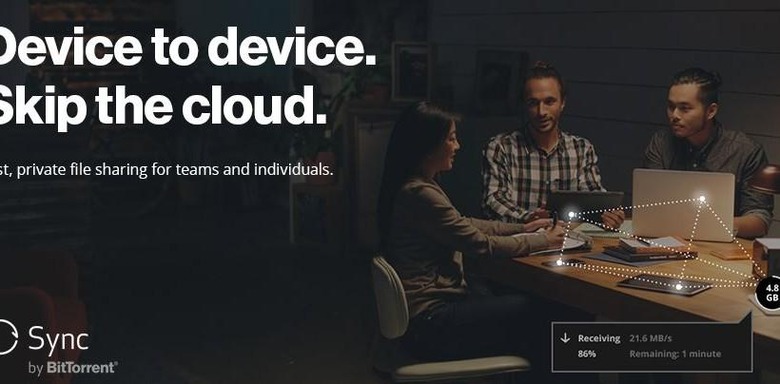 We've been waiting for BitTorrent Sync 2.0, and now it is finally here. Sync has already gone through alpha and beta testing (we've previously detailed the service), and it is now ready to go big with a finalized product — that final product is BitTorrent Sync 2.0, the foundation of which stays the same as we've seen in the previous iterations. Joining that core functionality will be some new offerings, including improvements to the user interface and better security and ease of use.
BitTorrent Sync allows users to share data with each other without using the cloud — the information goes from one device to another directly, cutting out the third-party. That core functionality remains in the final version of the product, but it is joined by those aforementioned improvements and quite a few more.
Rather than having a cloud account, for example, users are able to link together their devices using a "private identity". With Sync 2.0, when someone submits a connection request, the receiving party can change their permission upon approving that request. With the newest version, one only need to approve someone a single time to connect to one's shared folder, allowing future shares to be done without additional approvals. You can check out all the changes here, many of which are for the Pro version.
And thusly enters the Pro tier. That's a new addition coming with Sync 2.0, and with it comes some features that'll appeal to businesses and personal users with more demanding needs. To get the Pro version, you'll need to pay $39.99/year per user, and those who need many licenses can get a volume discount.
SOURCE: BitTorrent Blog