Bill Gates reflects: Steve Jobs, old rivalries, and Foundation future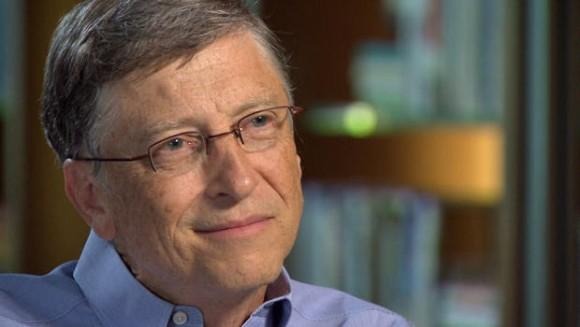 Bill Gates has described his final meeting with Steve Jobs, in an emotional interview with 60 Minutes' Charlie Rose in which he recalled his rival and friend's "forward looking" attitude. "He and I, in a sense, grew up together" Gates said of his relationship with Jobs, a complex friendship that saw each man engage and respect with each other on a personal level, while at the same time lead companies that at many points in their history were fiercely competitive and even antagonistic.
Asked whether Jobs was maudlin during their final meetings, Gates describes the Apple co-founder as instead upbeat and relatively positive. Jobs "showed me the board he was working on" Gates recalls, a Philippe Starck designed minimalist yacht named Venus which was officially completed late in 2012.
According to Gates, Jobs "talked about how he's looking forward to being on it, even though we both knew there was a good chance that wouldn't happen." The two also discussed how technology was yet to address all of society's ills, such as education and health.
"We were within a year of the same age, and we were kind of naively optimistic and built big companies. And every fantasy we had about creating products and learning new things– we achieved all of it. And most of it as rivals. But we always retained a certain respect and communication, including even when he was sick" Bill Gates on Steve Jobs
Health is, of course, an area Gates went on to focus his attention on, with the Bill & Melinda Gates Foundation awarding grants to medical projects across the world. That has been a second life for Gates, after Microsoft, something Jobs himself praised during an AllThingsD appearance.
For Microsoft and Apple fans, however, it's likely to be Gates' comments on his relationship with the former Apple CEO that are the most interesting. "We did tablets, lots of tablets, well before Apple did, but they put the pieces together in a way that succeeded" Gates concedes, referring to Apple's segment-leading iPad, while Jobs' design and branding insights also come in for praise.
The full Bill Gates interview was shown on 60 Minutes with Charlie Rose, with the full transcript available here. A segment of 60 Minutes Overtime, where Rose reflects on the interview, is shown below.
SOURCE: CBS News