Biggest Surprise Of E3 2014? Nintendo May Not Be Dead After All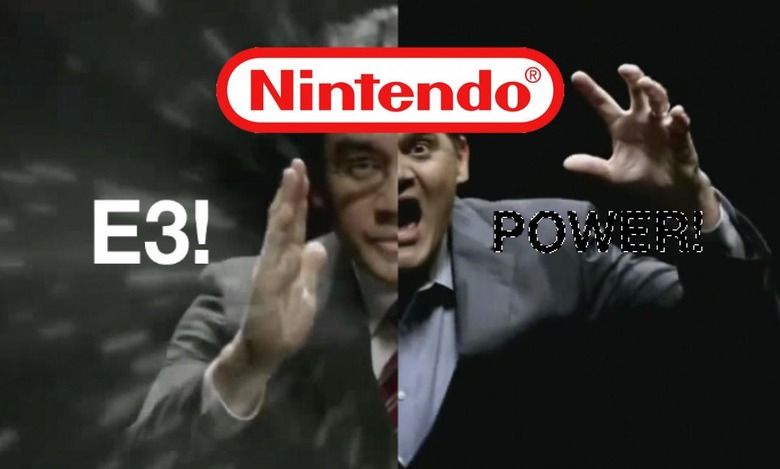 It would appear that Nintendo has returned to glory. Speaking up with a wide variety of unexpected announcements this year at E3 2014, Nintendo brought packed heat. If the company's goal was to prove Family-friendly Nay-sayers wrong with titles and updates focused on all-ages in the face of their opponents, they've done so with flying colors. Nintendo presented nothing less than a full win.
In our Nintendo E3 2014 game trailers rundown you'll see a large number of big brand names. Mario Party joined Zelda, Super Smash Bros, and Pokemon for a presentation as impressive as either Sony or Microsoft showed at the same gaming conference. These game creators are not aiming for the same audience, and in doing so, they've captured entirely different parts of our psyche.
If you're a middle-aged gamer and you see a new Nintendo game that you'll likely end up buying, you'll almost certainly be saying "I remember playing that when I was a kid" in some way or another. Even people that played Super Smash Bros. when they were (already) an adult can look at the newest iteration of the game and say – yes, I remember that gameplay.
Nintendo banks on this model every day. Even though they showed off "new" ideas like amiibo, they still stuck with the characters they know the public love.
Nintendo has the ability to continue capturing the hearts and minds of young people around the world. While they may need some adjustment (of the mobile kind) before too long, this E3's presentation proved one thing: Nintendo still knows how to make an impact.
Above you'll see the Zelda open world gameplay shown during E3. When released, talk eclipsed that of every trailer shown before it for the remainder of the day it was shown. Why? Because even if the gameplay wasn't revolutionary, the public's love of the character Link and the Zelda franchise is so great, they love every improvement made.
The trailer you're seeing after Zelda is for Super Smash Bros Mii. This trailer is easily the most entertaining piece of madness to have been released the entire convention. It's fun, it's funny, and it shows a product that's just as exciting as the commercial itself.
According to Nintendo of America's Reggie Fils-Aime speaking with Polygon, sales of the Wii U quadrupled the week after the release of Mario Kart 8. A whopping 18% of all Wii U console owners purchased Mario Kart 8 in the first weekend.
Is the Wii U dead? Far from it. If Nintendo can continue to harness the power they have in memorable games like Mario Kart, Smash Bros, and Zelda – not to mention Star Fox – they'll grow once more.