Star Fox 64 official for Wii U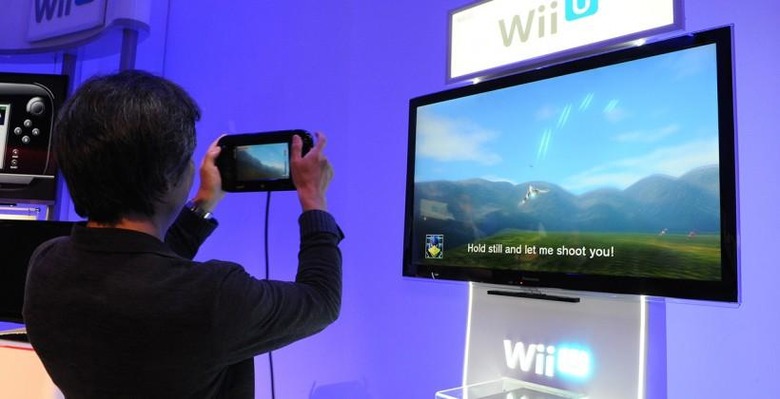 This week the folks at Nintendo responsible for bringing the Virtual Console forward into the future have done their job miraculously with Star Fox 64. This game will be released later this year on the Wii U with full functionality from the original game – and perhaps a few surprises.
This game will be working with renewed graphics and full-screen functionality, ready for 720p in all its glory. In the teaser images shown today, Star Fox 64 is shown to be using the second screen on the Wii U controller as well – it's time to do a Barrel Roll from multiple positions!
NOTE: While the first image in this article is of the new (still in development) title as shown at an event at E3 2014, the other images (also provided by Nintendo) are of the original Star Fox 64. We'll be uploading additional images as we acquire them.
Since 1997, this game has been a cult classic game. Owners of the Nintendo 64 have kept their consoles for this game, and this game alone. This is is a console-maker – and it's back to take on the next generation.
Again – we're unsure of the exact release date of this title, but we'll let you know as soon as we know!
UPDATE: It would appear that the functionality you see at the head of this article is exactly what it looks like – a view from the cockpit! Using the original ability to jump in or out of the ship, this game delivers first-person view from the Wii U GamePad.
You'll find both the Arwing and the Landmaster tank available in this title as well. The game allows you to switch between vehicles with a button tap. You'll also have a new "helicopter-type" vehicle available by the time the game launches.
UPDATE 2: The final launch of Star Fox (or whatever it ends up being called) is set for somewhere inside 2015.