Best Buy yanks ASUS Transformer iPad smack ad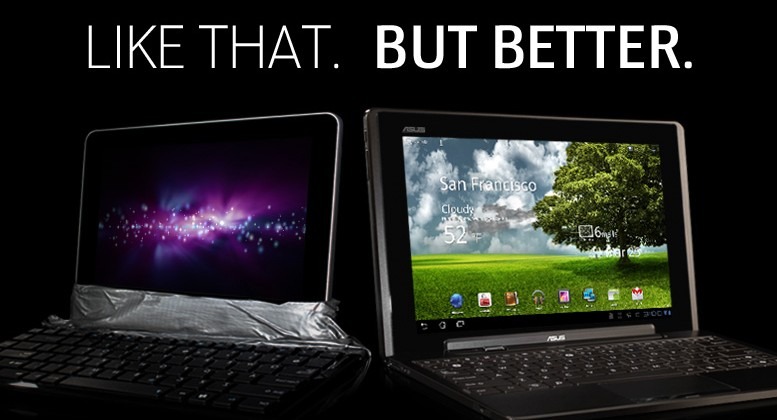 Best Buy didn't call out the iPad by name in their ASUS Eee Pad Transformer promotion earlier this week, but the intended identity of their "generic" comparison tablet wasn't exactly well hidden. An iPad-style slate duct taped to a keyboard, the retailer was pushing ASUS' battery-blessed keyboard dock for the Transformer. Now, though, it seems someone at Best Buy has lost their nerve, since the promo has been pulled.
Previously found here, the "Like That. But Better" link now comes up with "page not found". It's unlikely that Apple itself complained, but with Best Buy one of the few places outside of Apple's own stores to offer the iPad 2, it's likely an exec somewhere decided upsetting the powerful company might not be such a great idea.
Interestingly, Google's cache for the page suggests that Best Buy changed it prior to pulling it down; the comparison graphic is replaced by a generic image of the Transformer slotting into the keyboard section. Still, it's action at the tills which will prove or disprove the Eee Pad's mettle in the end. More on the tablet in our hands-on report.
[Thanks Tony!]