Best Buy Offers iPad Buyers A Free Mobile Hotspot (With An Agreement, Naturally)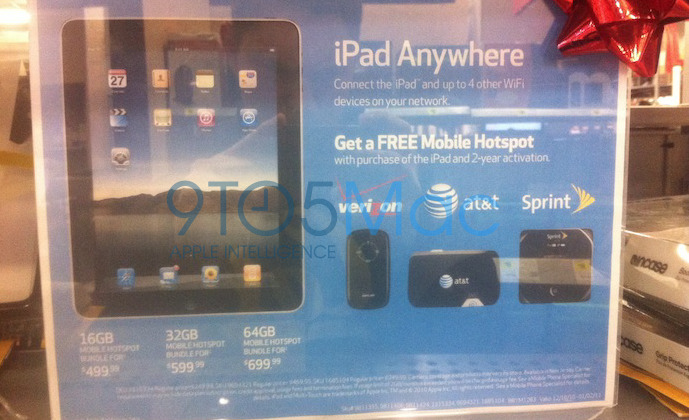 Best Buy is offering iPad buyers a "free" mobile hotspot to get online with the WiFi-only version of the Apple tablet. The deal, spotted by 9to5Mac, includes Verizon's FiveSpot, AT&T's MiFi 2372 or Sprint's 4G OverDrive, though each does require a new, two-year agreement.
That does mean that the overall cost over two years is considerable, especially since the iPad WiFi itself isn't actually subsidized, only the mobile hotspot device. The 16GB model is $499.99, the 32GB is $599.99 and the 64GB is $699.99; that's unlike in the UK, where at least two carriers are offering subsidized WiFi + 3G iPads on their networks.
Apple's exclusivity deal with AT&T in the US precludes that sort of flexibility with the 3G-integrated iPad, and so we're seeing more of these hotspot-bundle deals instead. Still, unless you're very sure you want service over two years, you might be better off looking to Clear's ongoing mobile hotspot deal which offers no-contract options instead.