CLEAR iSpot and Spot 4G mobile hotspots price-slashed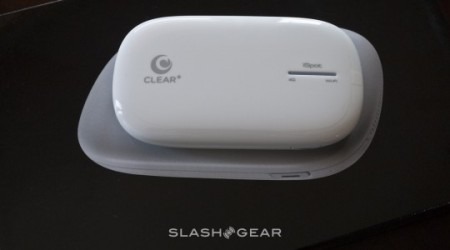 If you've a taste for WiMAX but a near-empty wallet, Clear reckons it can make do with the meager scrapings left at the bottom. The company is running a week of holiday deals, and so far you can pick up the CLEAR Spot 4G mobile hotspot for just $20 rather than the usual $99; the Apple-devoted should hold off, since as of Thursday you'll be able to grab a CLEAR iSpot – complete with a $25 month-to-month service plan – for just $20.
The iSpot – which is locked down to wirelessly connecting to Apple devices, though there are various hacks out there if you're feeling unofficially ambitious – is usually $79. Meanwhile there are two-for-one offers on USB modems, or – as of tomorrow – you can pick up a USB CLEAR modem and get a free home modem too.
[Thanks AJ!]