Best Buy kicks off 50 hour sale, but are the deals worth it?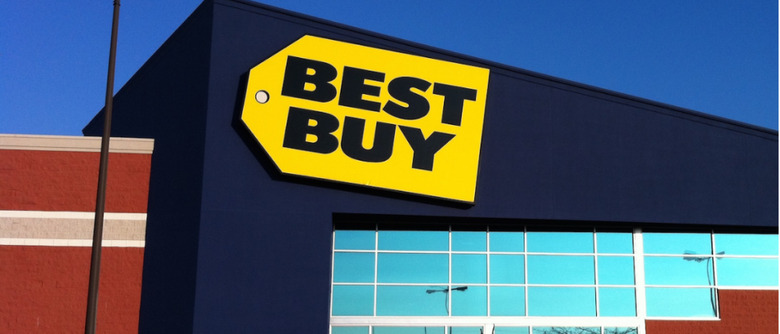 Best Buy has kicked off its 50 hour sale, celebrating its 50th anniversary with 50 deals. Discounts apply to a range of items, with everything from TVs, phones, video games, and even amiibo on sale. With a milestone as big as 50 years in business, you'd expect the accompanying sale to be rather noteworthy, but are the deals here worth writing home about? The answer is a resounding "maybe."
Taking a quick look at some of the highlighted deals, we see that people in the market for a new phone can snag a 16GB iPhone 6s for $1 by signing a two-year contract with Verizon or Sprint, while those activating on AT&T can get a $200 Best Buy gift card with the purchase of a iPhone 6s or 6s Plus. Those aren't too bad, but considering we're now less than a month from the rumored reveal of the iPhone 7, those deals might be worth passing on.
Best Buy is offering $280 back when you purchase a Surface Pro 4 and a Surface Type Cover together, which isn't too bad as that means you're essentially getting the Type Cover for free and saving $150 off the list price of the Surface Pro 4. Best Buy's other computing deals are a mish mash of accessories and hardware, though there are some stand outs, such as $150 off an HP x360 two-in-one laptop and $65 off a Corsair Strafe RGB MX gaming keyboard.
On the gaming side of things, you'll find deals on titles like Street Fighter V, Star Wars: Battlefront, Mirror's Edge: Catalyst, Fallout 4, Grand Theft Auto V, and Rainbow Six Seige, all for PS4, Xbox One, and in a few cases, PC. The discounts are rather hefty here, as most of these games are coming in at $20 off or more.
Best Buy will also give you a free copy of Destiny and two games of your choice when you buy a PS4 Black Ops III bundle at $349.99. The list of free games to pick from is a little slim, but includes a few stand outs like The Last of Us Remastered, Bloodborne, and Until Dawn. As far as NFC gaming figures go, amiibo fans will most likely want to skip this sale, as the line up of amiibo are only discounted by $3 each, though Skylanders fans will likely find more worthwhile deals since it seems like those figures are getting deeper discounts.
So, at the end of it all, Best Buy's sale has some decent deals, but you may have to do a little digging to find something that makes breaking out your wallet worth it. There are also deals on TVs, wearables, and printers, and you can see the full range of discounts by checking out the source link below.
SOURCE: Best Buy