Bentley EXP 9 F SUV goes (very slightly) off-road on way to showrooms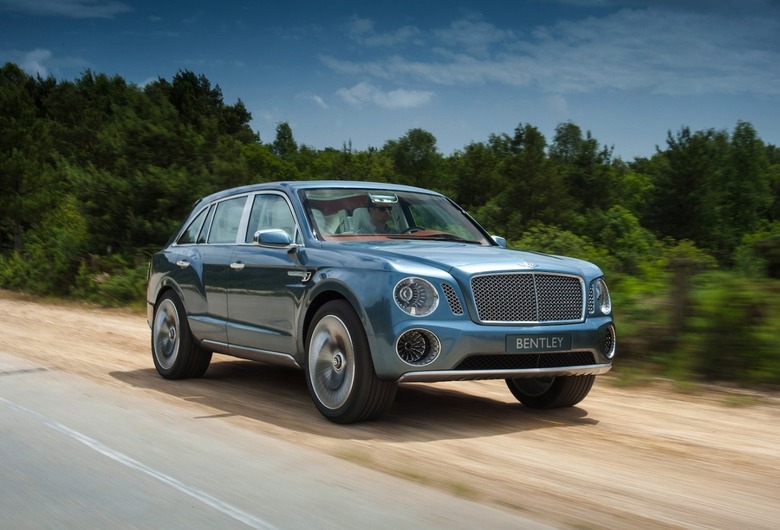 Bentley's EXP 9 F SUV concept has a face only a mother could love, but that hasn't stopped the Crewe company from aiming its massive grille at showrooms. The pumped-up super luxury off-roader has made a new appearance, complete with a video showing its not-inconsiderable heft being thrown around roads – though it's perhaps telling that the majority of the "off roading" consists of the rough stuff at the side of the tarmac.
When Bentley first showed off the concept, back at the Geneva Motor Show in March, it described it as a "potential" third model-line alongside the company's existing Mulsanne and Continental ranges. Since then, Volkswagen-owned Bentley has all but 'fessed up to production plans, detailing a potential choice of three powertrains including a 500 HP twin turbo V8, a plug-in hybrid V6, and a flagship 6L W12 engine.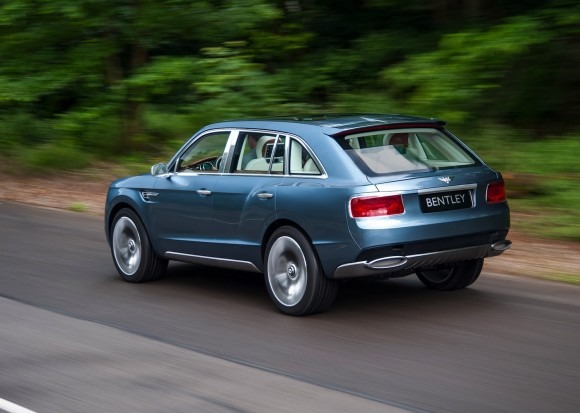 Any of the three would likely be sufficient to smear Mother Nature across the not-inconsiderable hood. Meanwhile, inside there's more leather, wood and metal, along with bespoke picnic hampers, a pull-out awning and a pair of concealed umbrellas.
[vms 94f37b938d340d5d0223]
"The concept's appearance at Goodwood is part of a systematic and comprehensive process of gauging customer and public reaction to the idea of a Bentley SUV" the company says of this latest appearance. "EXP 9 F also highlights Bentley's intent to build the fastest and most luxurious SUV in the world."