Bentley Bentayga sets class record on Pikes Peak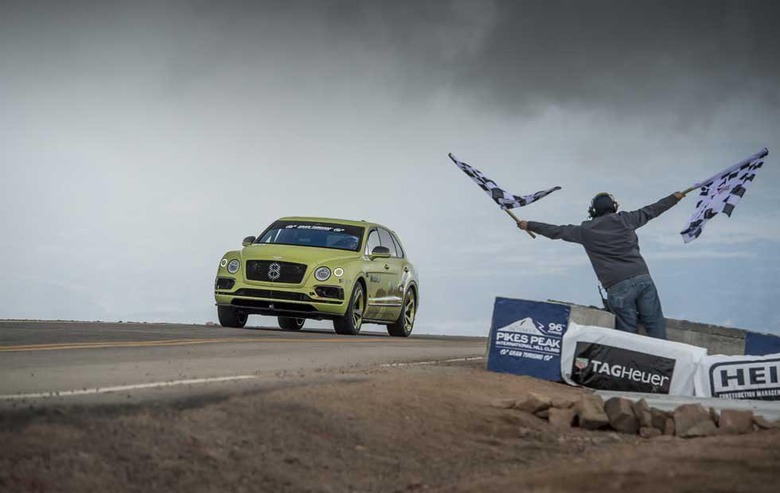 The VW I.D. R Pikes Peak may have grabbed the overall top time and set a record at the Pikes Peak International Hill Climb but it's not the only record holder at this year's event. Bentley has announced that the Bentayga SUV that it prepared for months ahead of the hill climb has taken the SUV class record for the event. The big SUV was piloted by Rhys Millen.
The near-production Bentayga W12 averaged 66.5 mph up the mountain and put in a time of 10:49.9. That is much, much slower than the VW's 7.57.148 time, but Bentley was able to walk away with the SUV class record. Bentley doesn't mention what time the second place SUV put in.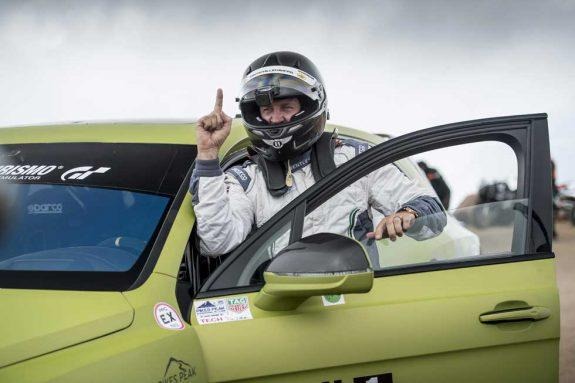 Bentley is clear on pointing out that the only modifications made to the Bentayga for the race were those required by the rules. That included some weight reduction, a roll cage, racing seats and harnesses, and a fire suppression system. The racing Bentayga used an Akrapovic sports exhaust system.
Bentley has also announced that it will be building a special limited edition Bentayga to celebrate the record-setting run. Only ten of the limited-edition SUVs will be made and each will be handcrafted by Mulliner. Bentley says that the ten limited edition rides will pay homage to the Bentayga W12's achievements on the mountain.
The special rides will have either deep Beluga black or Radium paint with 22-inch wheels in two-tone Radium and Beluga accents. The black specification is included with all chrome replaced with black and the SUV gets carbon fiber splitter, side skirts, diffuser, and rear spoiler with a subtle Pikes Peak motif on the front fenders. The special edition will launch in August for US and European customers.
SOURCE: Bentley