Bentley made a biometric safe for its luxury SUV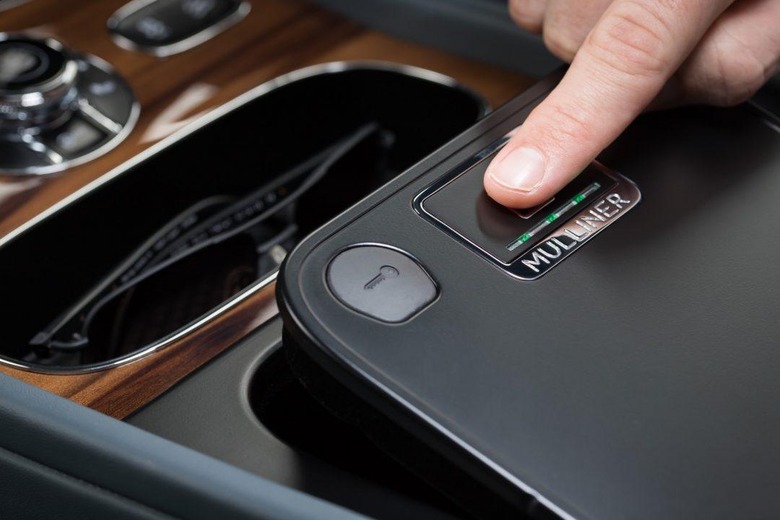 Bentley owners wanting a secure nook to leave their watch, diamonds, or that Fabergé egg they refuse to travel without now have the option of a fingerprint-locked safe in the automaker's super-luxe SUV. The Bentley Bentayga was already fairly outlandish in its vision of luxury, but at the hands of personal commissioning division Mulliner it takes a leap for even greater superlatives.
Previous efforts by the in-house customizing team have included a complete fly fishing fit-out for the Bentayga, not to mention a one-off convertible version of Bentley's sizable Mulsanne sedan. This latest mod is a lot more surreptitious, though, and that's entirely by design.
Inspired by fingerprint sensors that lock down access to smartphones, the new "biometric security stowage" option for the Bentayga is a small, high-security locker in the center console. Fashioned out of die-cast aluminum, it's topped with a fingerprint sensor next to the Mulliner logo. Run your fingerprint across that, and the compact safe box opens.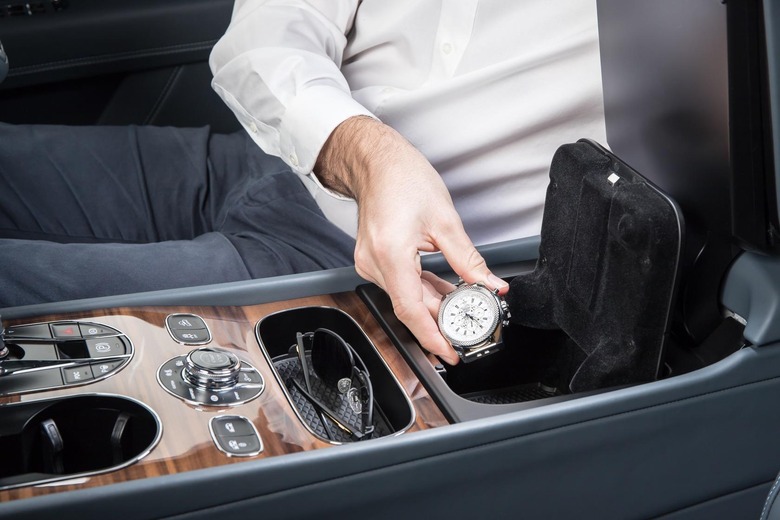 Bentley says will save multiple fingerprints, so more than just the driver can gain access. The idea is that you can safely keep your valuables – whether a designer watch, smartphone, or jewelry – not only out of sight but locked up too. However, the tech doesn't stop at the biometrics.
Indeed, there are two USB ports included, and an auxiliary socket as well. That means electronics left inside can be charging while they're stored; alternatively, items outside of the safe can also be powered. The USB ports work with the Bentayga's Apple CarPlay support as well.
It's the latest in a tech upgrade push for the Bentayga, which began at the Geneva Motor Show 2018 earlier this month. There, the British automaker took the covers off its latest iteration of the SUV, the Bentayga Hybrid. Pairing a V6 engine with an electric motor, the new car has permanent all-wheel drive and can run for around 31 miles on electric power alone.
The e-SUV wasn't the only announcement at the Swiss show, mind. Bentley also revealed the fruits of its latest collaboration with designer Philippe Starck, a striking Level 2 electric car charger intended to match the Bentayga Hybrid in the ostentatious stakes. If you've ever bemoaned the fact that EV chargers don't look like huge, leather and aluminum donuts, this is the model for you.
As for how much the Bentayga biometric security stowage option will set you back, Mulliner doesn't say. Still, with the Bentayga itself currently starting from around $165k, it's unlikely to be a cheap addition to the cabin.