Bentley Bentayga app for Apple Watch lets owners control their car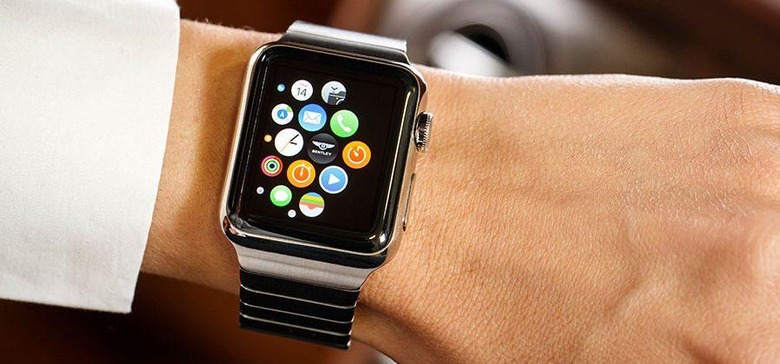 Bentley has unveiled a new app for the Apple Watch that gives passengers in the lavish Bentayga SUV the ability to control a number of car systems from the watch. The well heeled in the back seat can't be bothered to reach for a standard button when relaxing after all. Using the watch app, the passengers being driven in the Bentayga can control climate and entertainment systems.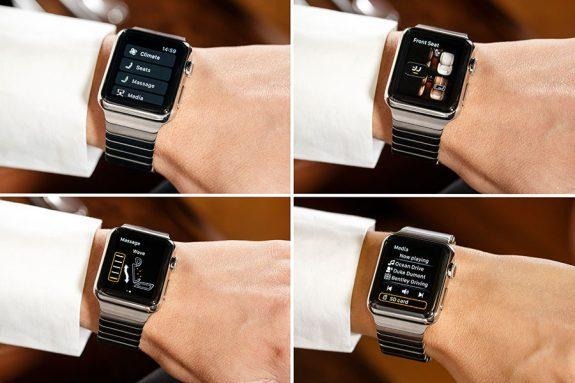 The app allows the riders to adjust the heat, ventilation, and massage functions in the seats. The watch also allows the riders to monitor things like the vehicle speed, distance traveled, and outside temperature. The app connects to the car system using Bluetooth connectivity.
The Apple Watch does need to be synchronized with the SUVs Touch Screen Remote system. Once that is done, the car systems can be controlled from the Apple Watch on the wrist. Dan Whittaker, Director of Electrical and Electronics at Bentley, said, "The Bentayga is technologically advanced and combines this with luxury in a way only Bentley can achieve. This new Apple Watch connectivity is another example of how we are constantly innovating in order to enhance the customer experience."
If you are unfamiliar with the Bentayga, it's a big and luxurious SUV that also happens to be very fast. It can be fitted with a $32,000 aluminum and leather picnic basket complete with holders for you champagne. Buyers can also get a Naim audio system with 22 speakers and 1950 watts of power. Our man Davies got to spend some time on the track with the Bentayga, the big SUV is quite the beast packing 600hp into a very luxurious wrapper. The SUV starts at $230,000 and gets much more expensive with options.
SOURCE: Bentley