BenQ nStation i91 & i221 launch, plus 3G U101 netbook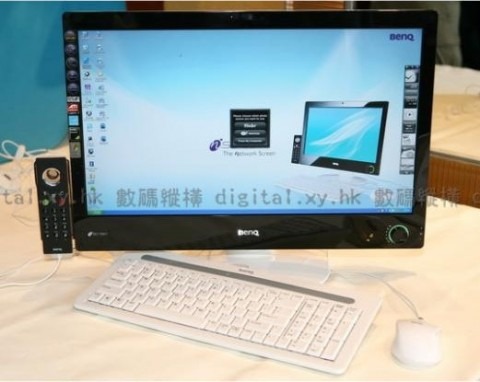 BenQ officially launched their all-in-one nStation i91 desktop PC this week, and it brought along a larger sibling too.  As well as the 18.5-inch i91, the company showed off the nStation i221, a 21.5-inch Full-HD version; they also brought along the HSDPA-enabled U101 netbook.
Both the nStation i91 and nStation i221 have an AMD Semperon 210U processor.  Two versions of the i91 are on offer, with either a 160GB hard-drive or a 250GB hard-drive, while the final storage specs for the i221 aren't known.  Each is intended to be straightforward to use, with a combined power and volume knob that, BenQ claim, makes the nStation range as easy as a TV.
As for the BenQ U101W netbook, it's the HSDPA-enabled version of the existing U101.  On sale for HK$4980 ($643), it has an Intel Atom N270 1.6GHz processor, 1GB of RAM and a 10.1-inch display.  No word on when it may be available in the US or Europe.