Belkin Thunderbolt Express Dock finally arrives, only seven months late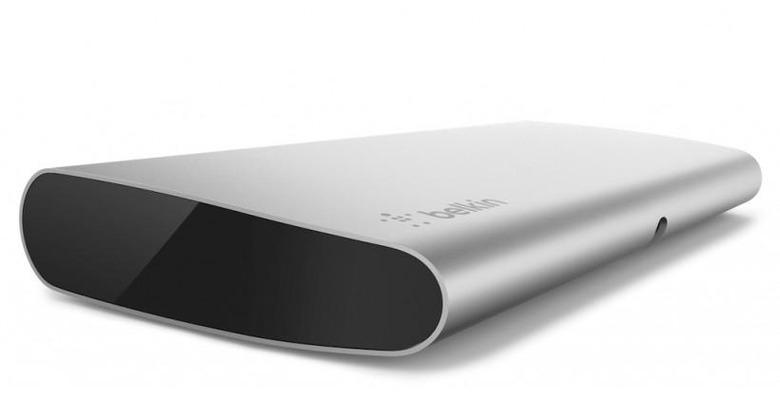 It's taken a while – a very long while – but Belkin's Thunderbolt Express Dock has finally hit shelves, offering Mac users a simple way to hook up a workstation's-worth of peripherals by stringing a single cable. First announced back in January 2012, and clearly missing its original release date in September of the same year, the $299.99 Thunderbolt Express Dock offers three USB 3.0 ports, gigabit ethernet, and a pass-through Thunderbolt connector of its own, among other things.
That second Thunderbolt (the first hooking the dock up to your Mac or MacBook) means you can attach up to five more Thunderbolt devices to the same machine. As we've already seen, Thunderbolt's hefty throughput – bidirectional 10Gbps, in fact – means you can have RAID arrays, Full HD displays, A/V interfaces, and more, all connected and operating simultaneously.

The dock also includes a single FireWire 800 port, handy if you've got legacy devices but a newer Mac which dropped the connection, and both audio-in and audio-out. In total, Belkin says, you can hook up eight devices with a single cable to your Mac.
It's not exactly cheap for a dock, and we're a little unimpressed that Belkin doesn't even include the Thunderbolt cable you'll need in order to use it. Still, if you want to make your MacBook Pro the hub of a desktop setup, it's a straightforward way to do that without needing to hook up half a dozen cables every time you get home or into the office.