Belkin's Thunderbolt Express Dock to ship in September for $299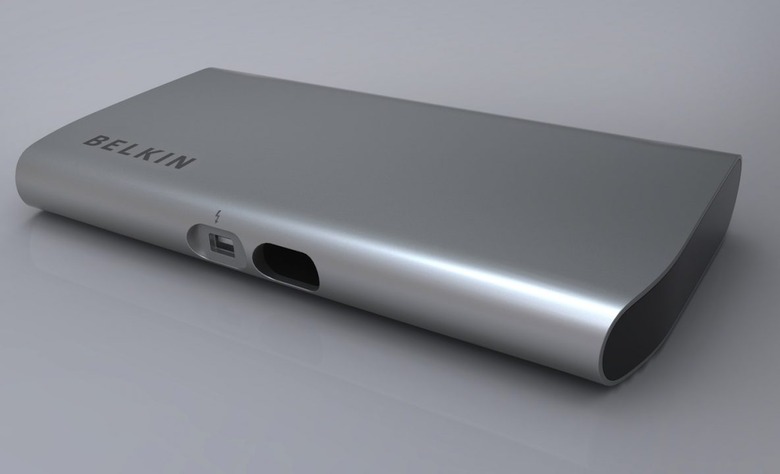 Belkin has released new details on its Thunderbolt Express Dock that allows users to connect multiple peripherals to their MacBook or Ultrabook via one Thunderbolt cable. This is especially helpful if you use your notebook in a desktop workstation setup and need to take it on the go as well. It takes away the hassle of connecting and disconnecting multiple devices.
The dock has various ports that allow simultaneous connection to multiple devices. It has has three USB 2.0 ports, one FireWire 800 port, one HDMI port, one 3.5mm audio port, one gigabit Ethernet port, and two Thunderbolt ports that support daisy-chaining. Users can connect multiple USB devices, watch movies in Full HD 1080p, and transfer copious data in seconds.
And given the use of Thunderbolt technology, the Belkin Thunderbolt Express Dock offers data transfer rates of up to 10Gbps bi-directionally. It is expected to ship in September at select retailers worldwide as well as on Belkin.com. The device is priced at $299.