Beats Solo Pro headphones add smarter active noise cancelling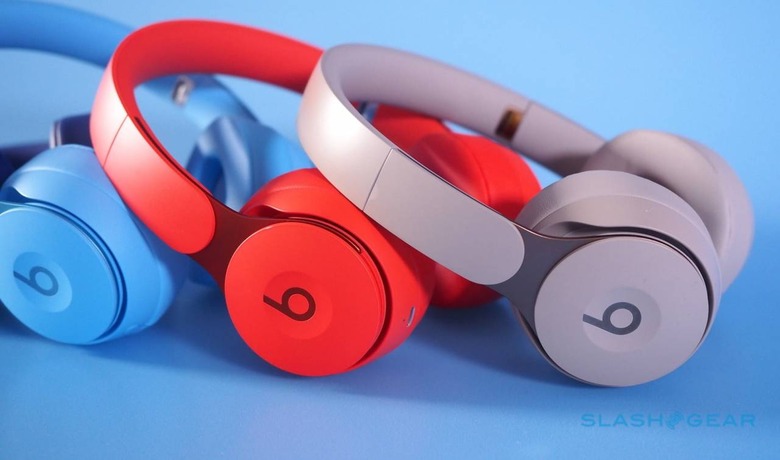 Beats' most important headphones are getting a huge update, with the new Beats Solos Pro adding active noise cancellation to the best-selling wireless headphones. The new on-ear cans tap Apple's H1 chip for easier Bluetooth pairing, but Beats has added its own spin on how its Pure Adaptive Noise Cancelling (Pure ANC) system interacts with the outside world.
They're clearly Beats headphones at first glance, though refined and more mature in their design. Gone is the glossy plastic of the old Beats Solos, replaced with a matte finish. There'll be three core colors – Black, Ivory, and Gray – as well as three "More Matte" colors – Dark Blue, Light Blue, and Red – in partnership with musician Pharrell Williams.
The Beats team is pretty darn proud of how they've updated the design of the headphones, and you notice the improvements as soon as you put them on. As with the old Beats Solo, they fold for easier transportation. Beats includes a soft carry-case made of recycled material to store them.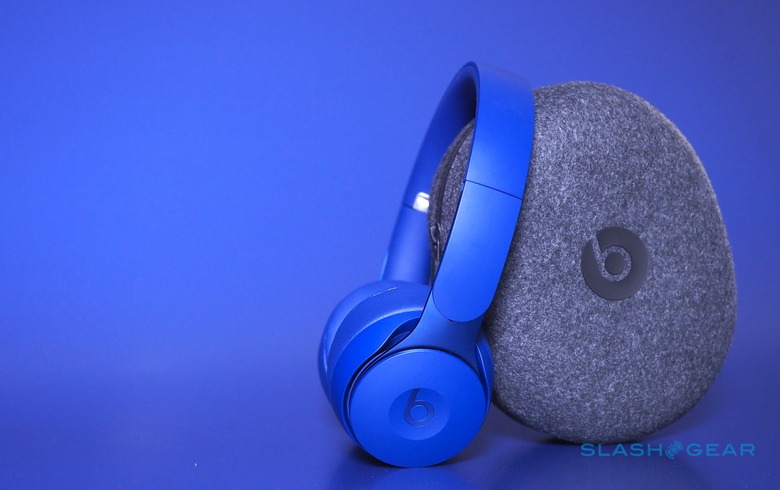 Opening Beats Solo Pro out, however, automatically turns them on. If you're using an Apple device, holding the headphones nearby brings up the familiar easy-pair dialog. Since Beats knows Android users will want to come along for the ride too, it has an app for their phones which replicates the easy-pairing and other controls Apple bakes into iOS.
The ear cushions are deeper than before, and Beats has removed the internal seam and given extra thought to hold the cups mold to the side of your face so as to minimize sound leakage. That's particularly noticeable if you wear glasses on sunglasses: headphones can often struggle to make that seal around the arm of your eyewear. Each cushion can twist in all directions.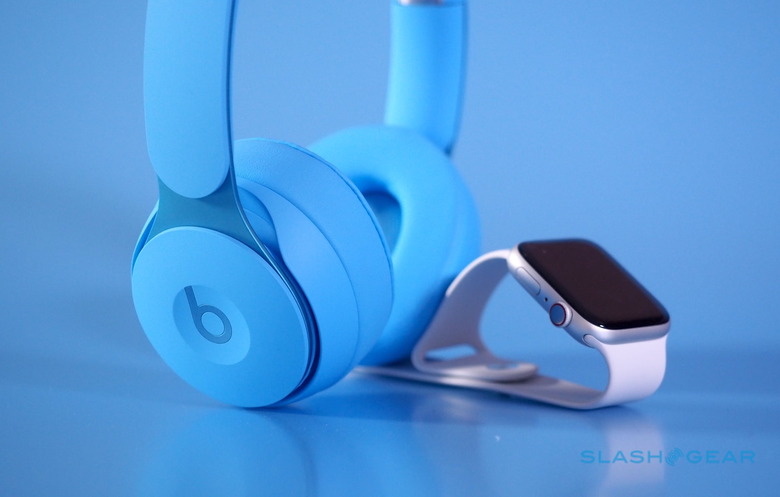 Each cushion slides on a metal arm, now infinitely adjustable compared to the notched design of the old Beats Solo. The headband, meanwhile, can withstand twisting and flexing without breaking.
Physical controls have been pared back to the bare minimum. On one side, the Beats logo acts as a multifunction button: tap to play/pause, double-tap to skip tracks, long-press to trigger Siri or the Google Assistant. You can say "Hey Siri" if you're using an iOS device, too. The pad also rocks up and down, to control volume.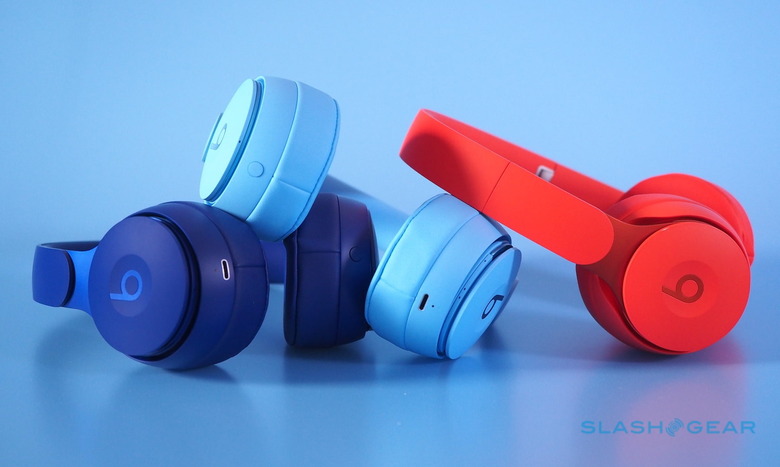 On the opposite side, under the edge of the earcup, is a single button for controlling the active noise cancellation. It's based on the system Beats used on the Beats Studio3 Wireless, but with new tuning for the on-ear design. Normally, it works to isolate you from background sound, but tap the button and you can activate Transparency mode. That feeds environmental noises into what you're hearing, so that you're not caught unawares by traffic or someone calling for you in the office.
Pure ANC uses microphones on both sides to track external noise, along with microphones within the ear cushions to compare that to what you're actually hearing. It then tunes it against the original music, tweaking things so that you're always hearing the best version possible. Two further beam-forming microphones are used for voice recognition and in calls; Beats also uses an accelerometer which can track when you're talking, so that it only responds to your own "Hey Siri" trigger.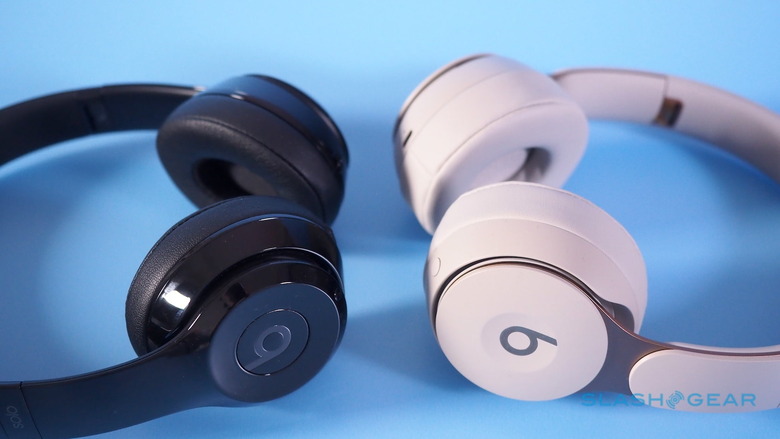 I'm a big fan of ANC headphones, and there are some really solid options on the market right now. While I didn't have enough time with the Beats Solo Pro to comprehensively test out their system, in a simulated subway train they definitely proved more than capable of isolating the background sound you'd probably want to avoid.
As for music playback, again, a final verdict will have to wait until I've spent more time with them. Again, though, I'm tentatively impressed. I associate Beats with plenty of bass, and sure enough there's a depth to the bottom end that gets plenty loud, but vocals and classical music don't sacrifice their clarity to deliver it. Just being able to cut out background sound is a big help, frankly, as it means you can keep the music volume lower and not lose detail simply because you need it cranked up just to hear anything at all.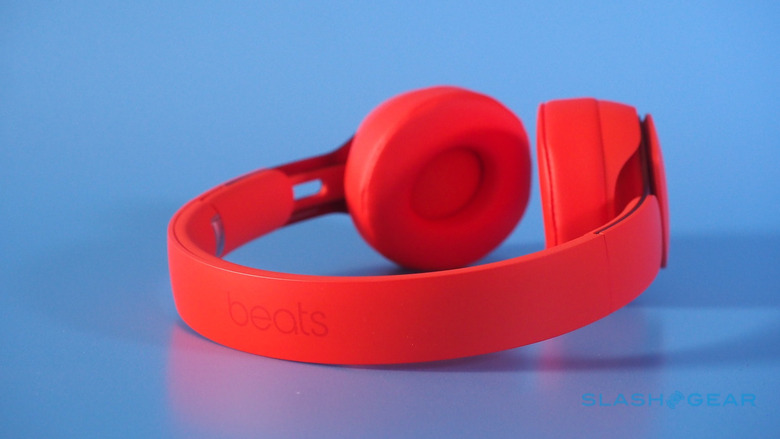 The biggest surprise, though, is battery life. With Pure ANC turned on, or in Transparency mode, you'll get up to 22 hours of playback on a charge. Turn them off, meanwhile, and that extends to a whopping 40 hours. Beats' Fast Fuel system means that, after 10 minutes plugged into the bundled black Lightning cable, you should have enough power for up to three hours listening with Pure ANC switched on.
We can thank the Apple H1 for that frugality – as we saw with the Beats Powerbeats Pro – as well as for features like Apple Audio Sharing. That allows any product powered by an Apple W1 or H1 to share the same track you're listening to on the Beats Solo Pro.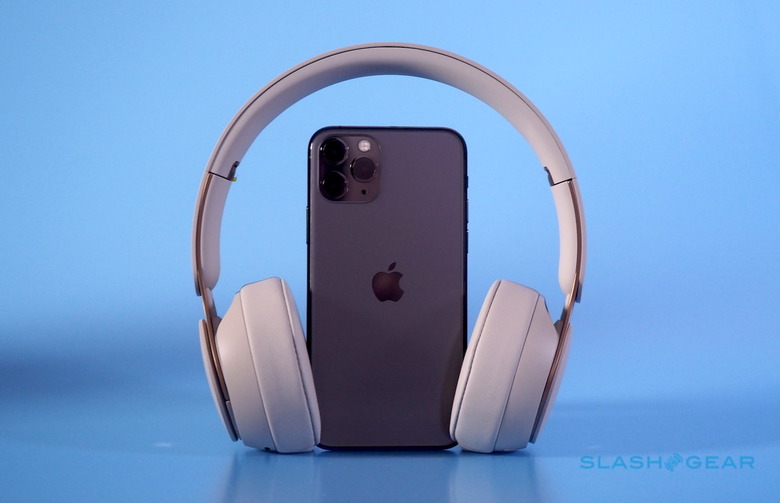 Beats by Dr. Dre carved out a big chunk of the fashion headphone market, but the arrival of easy to use, effective active noise cancelling could really broaden their appeal. Many people – myself included – refuse to fly these days without ANC headphones on hand, and companies like Bose and Sony have been caught up in a battle to deliver the best isolation and audio quality. Now, Beats is wading into that war zone too, and first impressions suggest their combination of performance, style, and name-recognition could be a killer.
Beats Solo Pro are up for preorder now, priced at $299.95. They'll ship on October 30, and we'll have a full review soon.