Beastie Boys Sonos Play:5 speaker looks as loud as it sounds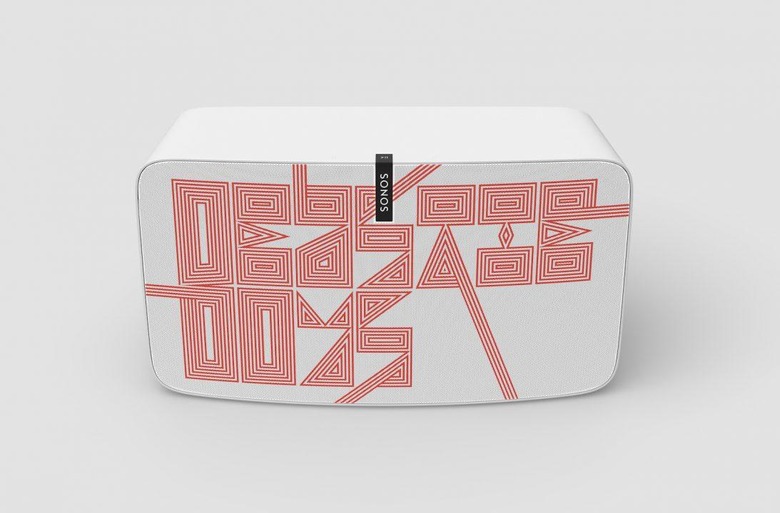 Sonos has revealed a new version of its Play:5 connected speaker, with a limited-edition Beastie Boys Play:5 aiming to celebrate the iconic group and raise some money for charity along the way. The speaker design features a new, specially created typeface for the band, overlaid atop a monochromatic white speaker.
It's the handiwork of San Francisco-based artist Barry McGee, who worked with Adam "Ad-Rock" Horovitz and Michael "Mike D" Diamond from the group on the design. According to the artist, the new font is intended as a reminder of the "intricate wordplay and evolutionary identity" of the band.
"Beastie Boys always adapted their style to each moment, and the albums get better with time," McGee says of the inspiration behind the limited-edition speaker. "I wanted to use graphics in the same spirit – something abrasive that rewards a closer look. The speaker has a pretty contemporary and clean design, so I used a pattern that disrupts the front of the speaker, but still complements it."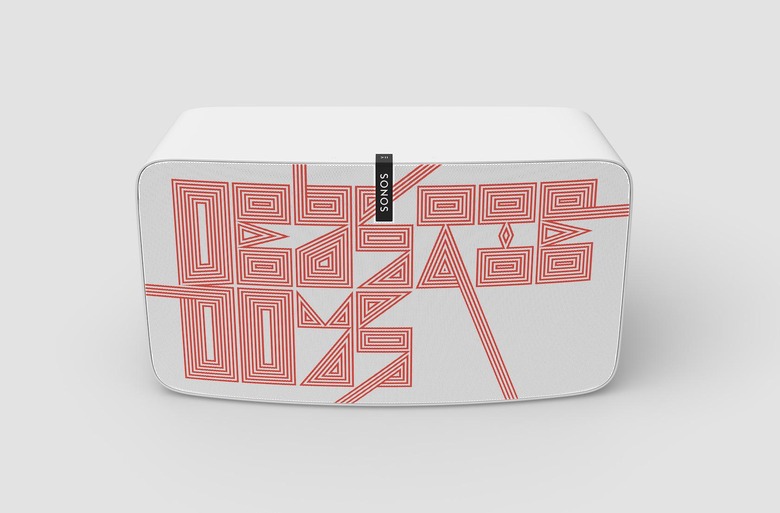 The result is one of the more striking Play:5 speakers we've seen, though functionally it's identical to the regular model – it won't limit you to streaming Beastie Boys music alone. That means support for various services like Spotify, Apple Music, and Pandora, along with integration with Amazon's Alexa if you have an Echo smart speaker or, indeed, Sonos' own Alexa-powered Sonos One.
Alternatively you can control it from your smartphone or tablet, using Sonos' app. If you're really feeling lavish, you could pick up two of the speakers and join them – wirelessly – into a stereo pair. That sounds even better than one Play:5 alone.
Of course, that depends on you actually being able to get a hold of the speaker. Sonos isn't saying just how many it'll be offering, only that they'll be "strictly limited" in number. Sales will kick off in December online, through Sonos' store in New York City, and at retailers around the world. [Update: Sonos has changed its original December 6th release date to December more generally; that should still be in time to gift wrap this particular Play:5 for the Beastie Boys fan in your life]
It's priced at $499 – the same as a regular Play:5 – but proceeds from the collaboration will be going to Peace Sisters and Little Kids Rock in the name of the Adam Yauch Foundation, in addition to what Sonos describes as "a sizable product donation."