Beambox R-1 Pico-Projector: ships April 1st for $360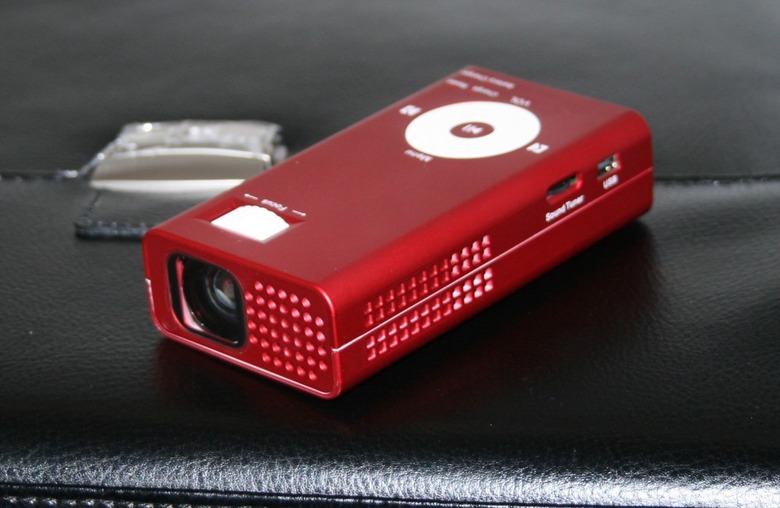 Pre-orders for the Beambox Evolution R-1 pico-projector are now being taken, with deliveries expected to begin on April 1st.  The Evolution R-1 is capable of projecting a 100-inch image at up to 640 x 480 resolution, and has both 1GB onboard memory and a microSD card slot for loading more content.
What separates the R-1 from other pico-projectors is the brightness: at 30 lumens, it's twice as bright as some rivals.  Contrast is 200:1 while ports include mini-USB, AV-in and a 3.5mm headphone jack (there's also a 1W onboard speaker); a rechargeable battery is good for 90 minutes wire-free use.
For the full list of supported media formats check out the spec sheet in the gallery below.  According to Beambox, while they're expecting deliveries to start at the beginning of April, those who pre-order may get them earlier.  The R-1 is priced at £260 ($360).