Beambox Evolution R-1 30 Lumen pico-projector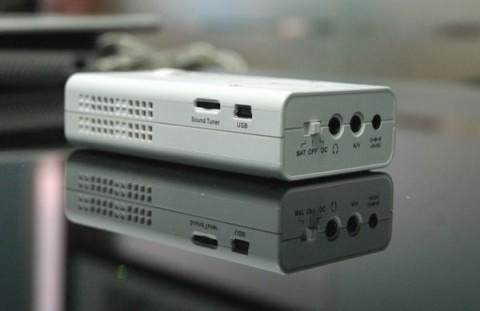 Beambox have announced their second pico-projector, the Evolution R-1, complete with 30 Lumen brightness, 1GB of integrated storage and USB connectivity.  The 175g projector is capable of producing a 640 x 480 image of up to 100-inches, with 200:1 contrast ratio.
There's also an AV-out socket and a 3.5mm headphone jack, plus an integrated battery and a microSD slot happy with up to 8GB cards.  The Beambox Evolution R-1 will be available in black, silver, white and red.
Beambox are currently taking reservations for the Evolution R-1, with deliveries expected to begin on March 20th.  It's priced at £250 ($360).
[Thanks GarryX!]