BBM chief leaves BlackBerry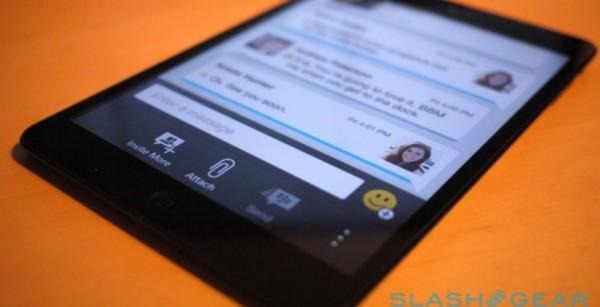 BlackBerry's EVP of BBM, Andrew Bocking, has left the company, over what some sources claim are disagreements of how the messaging platform should integrate with the rest of the company. Bocking had led the BBM team since June last year, having previously run its software product and ecosystem division, along with product management. Most recently, he was responsible for leading BlackBerry through the process of opening up BBM to rival platforms iOS and Android.
Still unclear at this stage is whether Bocking left intentionally or was pushed out by BlackBerry management. Conflicting sources have given different messages to BGR, with one alleging that Bocking was poached from the Canadian firm by an unnamed rival.
However, another says that Bocking was increasingly dissatisfied with how BlackBerry was developing BBM, supposedly intending to roll the division into the enterprise unit, and had even committed the cardinal sin of replacing his own personal phone with an Android device rather than a BlackBerry 10 one.
SlashGear met with Bocking in late 2013 just prior to BBM's launch on Android and iOS, when the exec was indeed carrying both a BlackBerry and a Samsung Galaxy S4. Bocking spoke of pushing BBM as a broader platform than BlackBerry alone, promising that the messaging app would be updated "completely and equally" across all three OSes, rather than saving the best features for the company's own handsets.
"I can confirm that Andrew Bocking, EVP, BBM has made the decision to leave BlackBerry" a company spokesperson said in a statement. "We thank him for his years of leadership and contribution."
At time of publication Bocking's LinkedIn page did not have details of his next position.