Baumgartner Supersonic Jump Footage Rebooted For GoPro's Super Bowl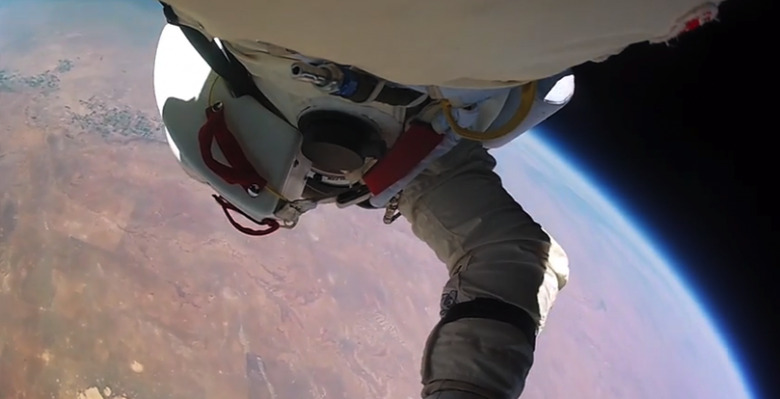 New footage from Felix Baumgartner's terrifying 128,100 foot fall from space has been released, with GoPro releasing a new, extended cut from the cameras strapped to the daredevil. Baumgartner made headlines back in October 2014 when he skydived 23 miles from a balloon; GoPro will use excerpts of the new video for its Super Bowl 2014 campaign.
In total, the action camera company used seven of its cameras to track Baumgartner's plummet, strapped to various places on his body and helmet. The HERO2 records up to 1080/30p or 720/60p video, though has since been superseded by the HERO3+.
Most impressive about the supersonic skydive, though, isn't so much the video quality as what's being recorded. The full, eight minute video shows Baumgartner's violent spin which almost caused him to pass out, though he manages to stabilize and then breaks the sound barrier and a world record in the process.
"I have been in a violent spin for a long time" Baumgartner manages to croak out, "feels like I have to pass out."
GoPro's trimmed-down version is pushing the HERO3+ specifically, for which the company released a special Black/Music version targeting musicians earlier this month. That comes with a special mounting kit for different instruments and mic stands, slightly less extreme – depending on how you play, that is – than a skydive.
VIA Mashable