Battlefield 1 open beta now live on Xbox One, PS4, and PC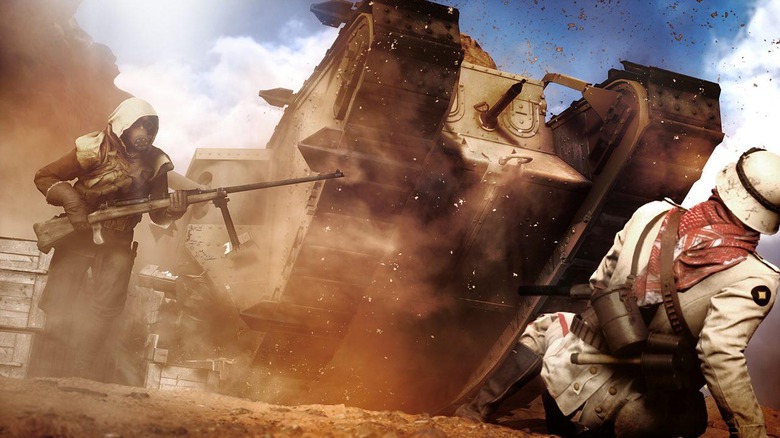 The time has come at last: Battlefield 1 has gone into open beta for everyone, so if you didn't sign up for Battlefield Insider to get early access to the beta, now is your chance to check out the game ahead of its October 21 release. Unlike the Titanfall 2 open beta that EA just held, this test is available across all three platforms – Xbox One, PS4, and PC – meaning no one gets left out in the cold.
One interesting thing to note about this beta is that we're still not quite sure when it will end. Electronic Arts and DICE have remained silent about that, though now that the test is live, we imagine the two companies will come out with an end date soon. Regardless, you can find the Battlefield 1 beta on Xbox Live, the PlayStation Store, or through the Free Games tab of Origin if you're playing on PC. It should be noted that the beta requires Xbox Live Gold but doesn't require PlayStation Plus, so every person who owns a PS4 and has it connected to the internet can get in on the action.
Obviously, the beta test is relatively limited in scope, giving players one map – Sinai Desert – and two game modes to try out. The first of those game modes is Conquest, a 64-player mode that has two teams fighting to capture objectives, while the second is Rush, a 24-player mode that splits players into attacking and defending teams. The attackers must attempt to destroy the Telegraph Posts that dot the map, while the defenders are tasked with fighting them off and destroying the explosives the attackers plant on the objectives.
So, while the open beta won't necessarily give you an in-depth look at Battlefield 1, it should offer enough that you can form an opinion on whether or not the game is for you. Battlefield 1 launches on October 21 for Xbox One, PS4, and PC.