Titanfall 2 beta dates and details revealed for Xbox One and PS4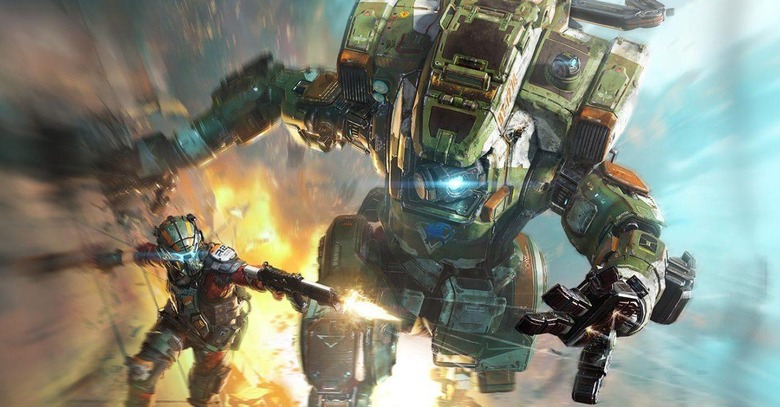 We still have a couple of months left to go before Respawn and EA unleash Titanfall 2, but before the full game launches, the developer and publisher duo will be giving players an early look at the title through a beta test. We knew the beta test was incoming, but now we've got dates, details, and unfortunately, some bad news for PC players, with Respawn saying the beta test will only be taking place on Xbox One and PS4.
First, though, the dates: Titanfall 2's beta will be taking place over two weekends and kicks off this Friday. For the first weekend, which will end on August 21, players will be able to check out two game modes: Bounty Hunt and Pilot vs. Pilot. Bounty Hunt is a 5v5 game mode that has players competing to rack up the most points by killing grunts as well as enemies, while Pilot vs. Pilot is an 8v8 mode that strips players of their mechs and makes the fighting a bit more personal.
During the second weekend, which runs from August 26-28, Titanfall 2's Amped Hardpoint mode will unlock. EA says this is similar to the original Titanfall's Hardpoint game mode, only this time around, players defending the point will be able to "amp" it to receive double the score. All game modes will be playable on the Boomtown, Homestead, and Forward Base Koda maps, with Forward Base Koda only being available during the second weekend of the test.
On top of that, players will also be able to take two mechs, Scorch and Ion, for a spin, and the abilities of their pilots will differ depending on the weekend. All in all, it sounds like the beta test should give interested gamers a decent look Titanfall 2's multiplayer component, even though the test itself won't last for very long.
Unfortunately, PC players are being left out in the cold for this beta test, and Respawn gives two reasons for that. The first is that the developer has decided that the PC version of the game isn't ready for prime time yet, with Respawn pointing to the fact that PC hardware variety makes launching a beta much more difficult than doing the same on consoles. The developer also expressed concern over data miners on PC, claiming that it doesn't want nosy players data mining the game and spoiling some of the secrets of the game's single player campaign for everyone else.
So, it looks like the console players will have to let us lowly PC folks know how the beta plays. Titanfall 2 launches on Xbox One, PS4, and PC on October 28.
SOURCE: Respawn Entertainment