Batman vs Superman Batmobile, Batsuit revealed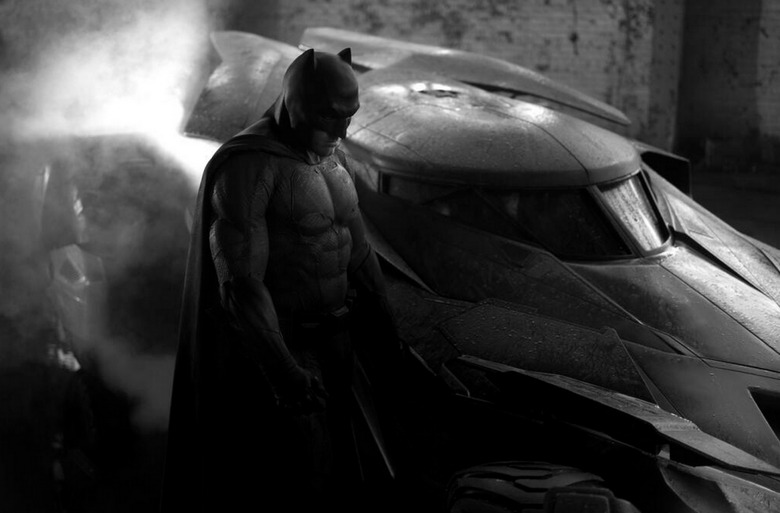 If you thought the tail end of the Batmobile was great in its reveal yesterday, you're really going to love the front end. Today director Zack Snyder has decided to release an image of the newest Batmobile alongside Ben Affleck as Batman. This image shows what Batman and his vehicle will look like in the upcoming film Batman vs Superman.
Batman here looks to be rolling with a pair of extra-small ears. This is similar to the original Batman from the television series as well as the Batman from his original Detective Comics run. Ben Affleck looks suitably angst-ridden as well.
This Batmobile is sleek, and far closer to that of the Batmobile we've seen from previous films than it is to the tank we've grown used to in the Dark Knight films. This Batmobile will work with armor, however, as is evident in the heavy metal appearing here throughout the image.
Tap the gallery thumbnails above for full-sized versions of the Batmobile / Batsuit image taken by Snyder today.
This photo was taken, said Snyder, with his Lecia M Monochrome camera – we must assume that this camera will appear in-film as well. More than likely a product endorsement, that is to say, while we'd not be surprised to see this product team-up appear more than once before the film is released.
Have a peek at the timeline below for more Batman vs Superman action as we reach toward the film throughout the year!
VIA: @ZackSnyder