Batman "The Dark Knight Rises" hits iOS and Android this summer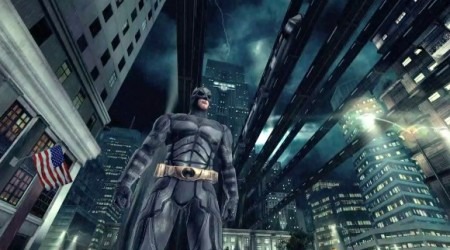 iPhone, iPad and Android gamers are about to get their own chance at playing Batman, courtesy of new mobile title The Dark Knight Rises which will hit download stores this summer. The game, published by Gameloft, will see the iconic character take on villains, scoundrels and ne'er-do-wells in a 3D world.
Full details around the new title have not been released, so it's unclear what section of the movie's storyline will be playable. Also unclear is the pricing; Gameloft could release it under the freemium model, with levels unlocked through in-app purchases, or simply for a single upfront fee.
As for the graphics, it's hard to know how the teaser video below will translate to actual gameplay on Android and iOS devices, but it's looking pretty darn good for a mobile title. Gameloft hasn't said whether there'll be a multiplayer mode.
The new smartphone title is just one of a number of Batman-themed tie-in games expected in the coming months. Earlier this week we went hands-on with Batman Arkham City Armored Edition on the Nintendo Wii U, which turns the touchscreen Gamepad controller into a remote control for some of the superhero's gadgets and toys.
[via Joystiq]