Barnes & Noble nook locator reveals which stores have demos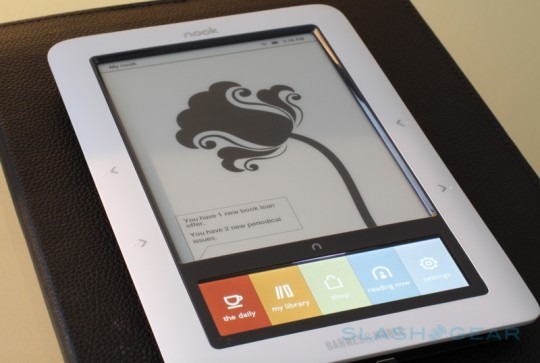 Barnes & Noble have announced in-store demo unit availability for their nook ebook reader, giving those still undecided about the dual-display device an opportunity to go hands-on before dropping $259.  However, as previously revealed, stock shortages means that only certain stores will have access to demo nook units; the retailer has set up a nook locator tool which allows you to search for the store nearest to you that's taking part.
Meanwhile the initial batch of pre-order shipments are going out this week, and B&N have said that those customers who initially were told their device would arrive by December 7th should now have their nook by December 16th.  Orders placed now aren't expected to ship until January 15th, and the ability to actually buy a nook in-store will have to wait until the new year too.
On the up-side, the initial eNewspapers and eMagazines are showing up for browsing, and B&N promise more over the coming weeks.  Hopefully by then owners will actually have nook units in their hands to actually access them.
[Thanks Paula!]