Avatar Kinect for Xbox LIVE tipped for Microsoft CES 2011 reveal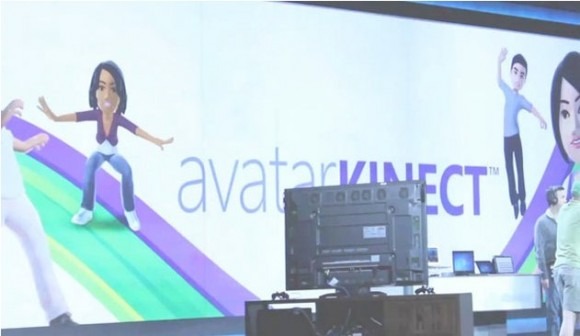 Further details about Microsoft's CES 2011 announcements have leaked, with a new Xbox 360 social communication system called Avatar Kinect expected to make its debut this week. First spotted by Glimpsedog as a leaked snapshot of Microsoft's keynote run-through, according to WinRumors Avatar Kinect uses the motion-gaming peripheral to control gamers' Xbox LIVE avatars as they interact with each other.
The functionality will have its own area in Xbox LIVE, they suggest, similar to Nintendo's Mii channel. Gamers will be able to interact with each other, have conversations and watch content or play games together. It will apparently take the form of an Xbox LIVE update, rather than a new, Kinect-specific game.
Microsoft is also expected to bring a selection of new tablet PCs on stage during its CES 2011 keynote, as part of the company's attempt to win market share from the iPad. Meanwhile, there are rumors that a Windows TV STB to take on Apple TV and Google TV is also going to debut, as a sub-$200 box that will run a specially-modified version of Windows embedded.
[via Kotaku]