Auxo app switcher for iOS 5.1 available now in Cydia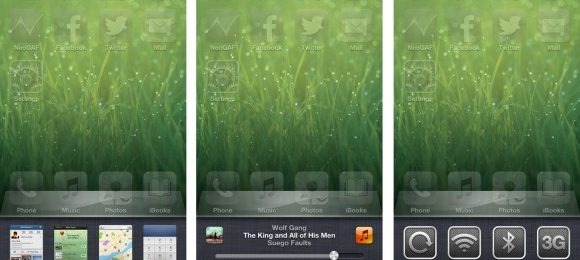 The popular new app switcher that we told you about a couple weeks ago is now available for iOS 5.1 devices and higher. Previously, it was only available for iOS 6 devices, but the developer has now released it for those who aren't willing to upgrade to Apple's latest operating system. The jailbreak is only available for iPhone at the moment.
The app switcher costs $1.99 in the Cydia store, which is actually a small price to pay for a huge upgrade to iOS's default app switcher. Auxo provides webOS-esque cards in the app tray instead of just icons, and with a quick swipe downward, you can easily close out apps in an instant — a much quicker way than Apple's built-in method.
The tweak also comes with an enhanced music player that gives you basic controls and even the ability to view album artwork. If you swipe further to the left, there are also toggles for various settings, like WiFi and Airplane Mode, as well as a slider to adjust brightness, which is a perfect setting for those not keen on the automatic adjustment.
We should clarify that the Auxo app switcher is for iOS 5.1 and up, not iOS 5.0.x. The tweak won't work on iOS versions older than iOS 5.1. However, this shouldn't be a huge problem for most users, since a lot you are probably running at least iOS 5.1 anyway, but it's important we point that out before you end up paying two dollars for a tweak that won't work for you.