Auxo app switcher for iOS 6 now available in Cydia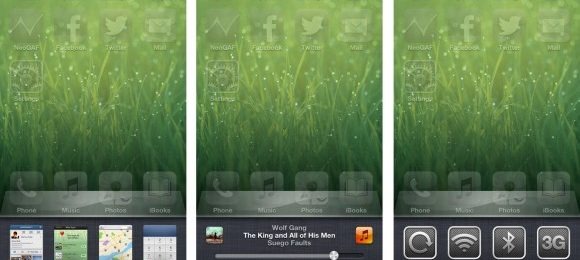 Last week we told you about Auxo, the reinvented app switcher that was originally just a concept and a thought, but it turned into a reality thanks to a determined developer. Finally, the jailbreak tweak is now available for iOS 6 devices for $1.99, which is certainly a small price to pay for a much better alternative to Apple's default app switcher.
Unlike Apple's stock app switcher, Auxo shows you live previews of apps you have running, and you can use swipe gestures to close apps individually or multiple apps at once. The tweak also comes with an enhanced music player that gives you basic controls and even the ability to view album artwork. There are also toggles for various settings, like WiFi and Airplane Mode.
However, the tweak only works with iOS 6 devices currently, but the team behind Auxo have promised that a version for iOS 5 will be released next week. The tweak is also iPhone-only right now, but an iPad version is coming in early 2013, which will be particularly great for viewing the live app tiles on the iPad's larger screen. We're looking forward to seeing how that looks.
Sadly, we're still waiting on an iOS 6 jailbreak that works on all compatible devices, let alone an untethered option, which is what most users are waiting for. So, Auxo probably won't see a lot of action until an iOS 5 version becomes available, and we can only imagine what kind of attention the tweak wil get once it's available on most iOS devices.