Auxo is a reinvented app switcher for iOS, coming soon to jailbroken iPhones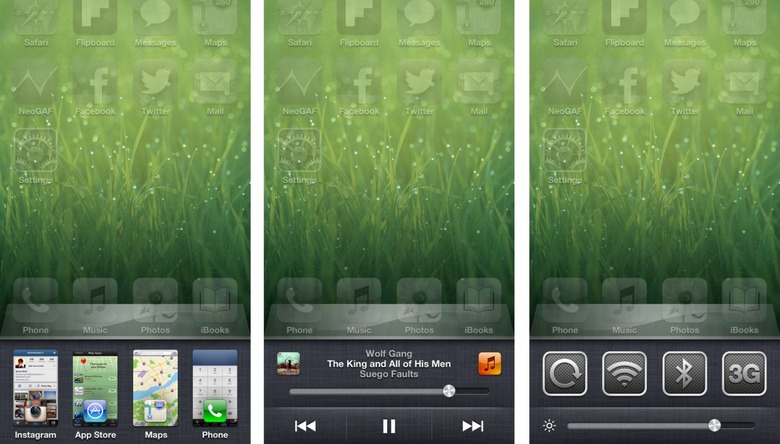 Back in early October, one creative iOS user came up with the idea of a completely new app switcher that would be leaps and bounds above Apple's own offering, and it was use webOS-like cards instead of just icons, making it not only a more user-friendly concept, but a visually-appealing one as well. Yesterday, it was announced that this new app switcher concept has been put into development and will be released soon for jailbroken iPhones.
The person behind the tweak goes by the name of Sentry, and he originally posted about his idea on The Verge forums back in October, complete with sketch-ups and a even a computer-rendered mock-up video to show the tweak in action. And now, Sentry announced that it's becoming a reality, and will be available to download "soon". The video below comes from iDownloadBlog, and shows the app switcher in action for real.
Along with the webOS-like cards, the app switcher makes it easier to close apps. Instead of holding down the home button and tapping the small red X in the corner of icons, you simply just swipe down to close an app. Plus, if you scroll to the left, you'll have access to music controls, and if you swipe even further to the left, you get toggle switches, as well as a brightness slider.
Sentry notes that Auxo will be available for iOS 6 devices only at the start, but says that an iOS 5 version will be on the way shortly after. There's no word on whether or not the app switcher will cost a couple dollars or not, but we're guessing that many users won't have a problem giving their money away in return for an awesome app-switching alternative.
[via iDownloadBlog]