Autonomous Smart Desk 3 has a sideways touchscreen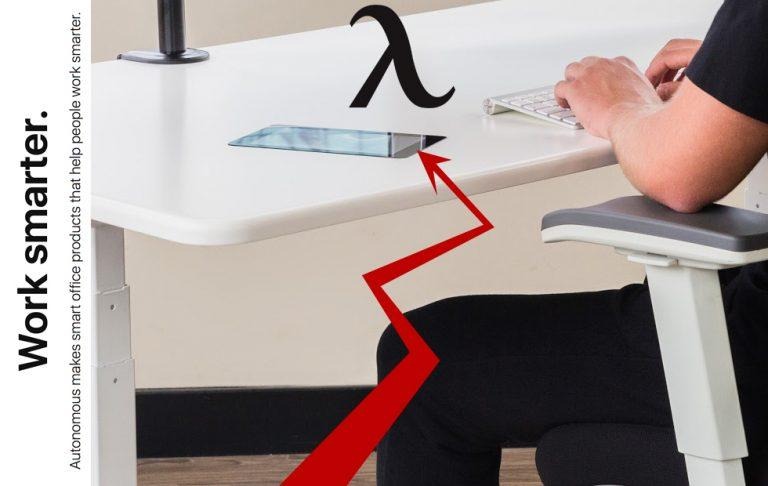 The Autonomous Smart Desk 3 has an embedded touchscreen display that'll tell you when to stand up or sit down. This desk is also a standing desk – as you might have guessed – that's motorized for ease in rising. It's the touchscreen, though, that I've found strangest – as it's embedded at an angle, aimed at the user in the center.
It makes sense, when you think about where you'd put a tablet on a desk. The tablet wouldn't necessarily sit flush with the desk's edge, it'd be aimed sideways, aimed at you. That's what the folks at Autonomous have decided to run with for their own embedded (read: non-moving) touchscreen display.
This touchscreen device does not run Android, as you might expect. Instead it runs Autonomous OS 1.0, and connects with Bluetooth (for music) and Wi-Fi (for internet). This touchscreen requires its own power (of course), which is provided by a cord which runs under the desk.
This touchscreen connects wirelessly (with Bluetooth) to the user's smartphone to interact with a variety of apps. It can connect to both Android and iOS operating systems, and has a variety of functions right out the box.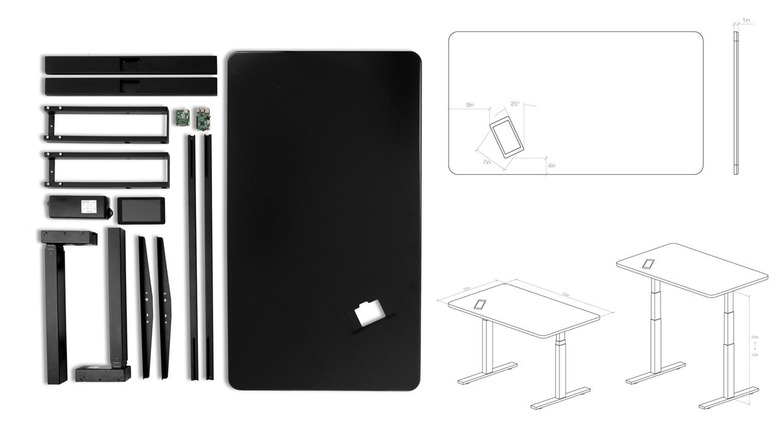 While this touchscreen's processing does equate to somewhat of an artificial intelligence, it isn't exactly Autonomous' first. Back in 2015 we covered the very first Autonomous Desk, and its humble beginnings.
This most recent SmartDesk 3 works with a lowest height of 24-inches (609mm) and a highest height of 50-inches (1270mm). It's made with industrial-grade steel and has a lifting power of 300 lbs. This desk is available in three different colors: Black, White, or Grayscale.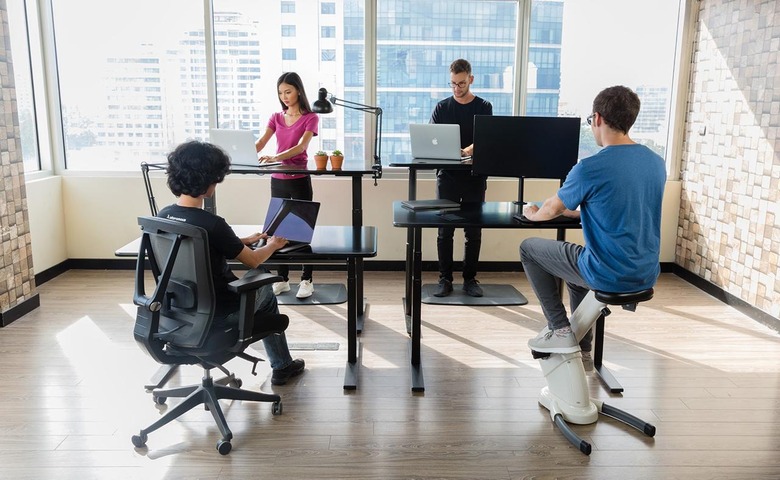 The Autonomous SmartDesk 3 is available for purchase through Autonomous's store online. They can be found at Autonomous (dot) AI, and they've got the desk available for $500 as an "early bird special", after which it'll be $600 USD.
Of note – this desk is exceedingly similar to a desk we've seen in the past. Have a peek at the Stir Kinetic Desk M1 and see what you make of it. Stir decided to place their touchscreen straight-on – wild!