Autonomous Desk is a smart desk powered by AI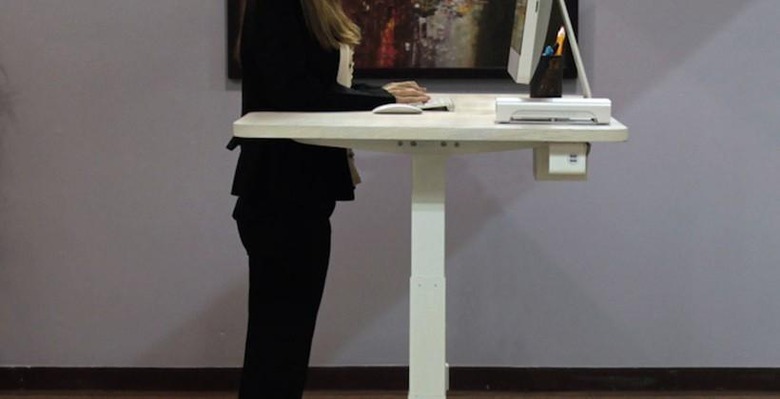 There are different styles of desks out there to suit any need or style of work. A new desk has surfaced that is called the Autonomous Desk and it is billed as the smartest desk out there and is powered by some sort of AI. The design of the desk is a standing desk to help people be healthier and more productive at work.
The desk is able to move from standing to sitting and after you move the desk height around for a few days, the AI portion of the design learns about you. After it has learned your habits it will transition, you from standing to sitting during the day.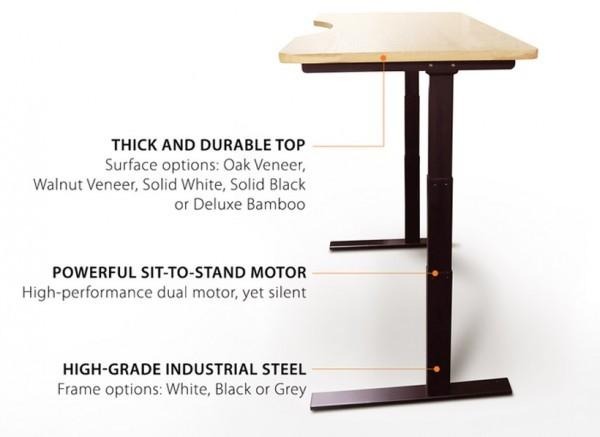 When the desk senses your arrival at the office in the morning it will raise to your preferred standing height. If you have been sitting for several hours, it will raise itself to standing to give you some time off your backside. The desk is available in several frame colors and with different veneers on the desktop surface.
The desk is voice activated and can control things like the temperature, lighting, and open the door if your office s automated. The Autonomous Desk is on Kickstarter looking for $50,000 and has raised nearly $43,000 with 27 days to go. You can get a basic model of the desk minus the AI features for $499 or more with shipping expected in July. The smart model starts at $599.
SOURCE: Kickstarter