AUKEY Quick Charge 3.0 Hub Review : USB-C, multi-charging from a single socket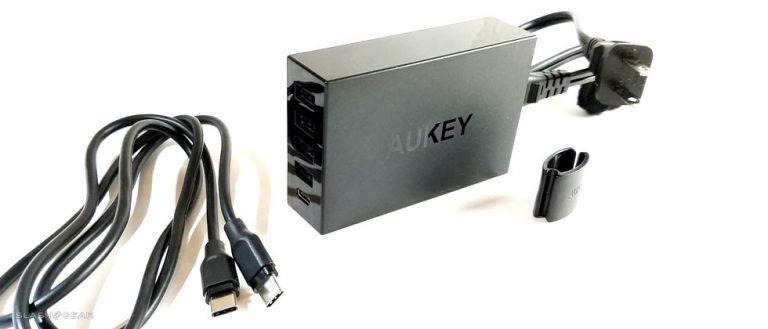 Today we're having a look at Qualcomm's own Quick Charge 3.0 as used in two new AUKEY products: the Amp Type-C 5-Port Charging Station and the QC 3.0 Dual-Port Car Charger. If you're in search of a set of USB-C compatible charging devices for your next-generation Android devices – HTC 10 and LG G5 included – these pieces of equipment are ready to roll. We've got our hands on both this week to give them the once-over for our many Quick Charge 3.0 devices, all part of the new wave.
USB-C QC 3.0 Hub
The hub we've got here is just the latest in a long line of such hubs sold by AUKEY attached to masses of praise and high ratings. You'll find it listed as a USB C & Quick Charge 3.0 AUKEY Amp 5-Port Charging Station, and the box includes the 5-port wall charger, wall plug, and a 3.3-foot USB-C to C cable.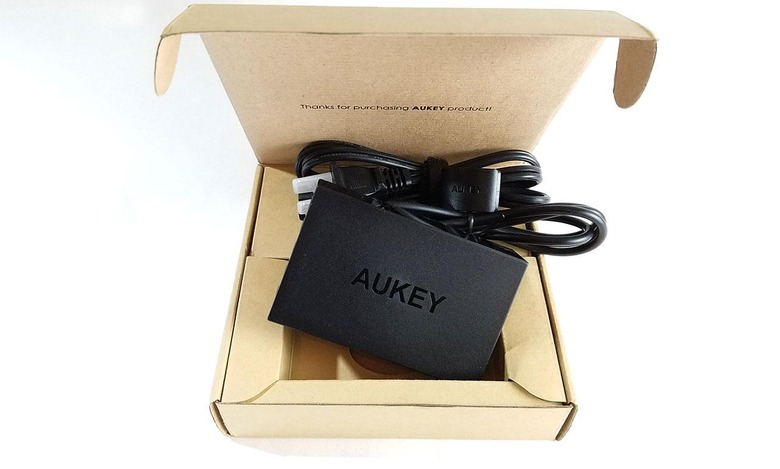 You'll be able to connect your latest-generation USB-C devices to this device for Quick Charge 3.0 quickness. This charging hub is also safeguarded against excessive current for when your phone can't handle the flow – if they're too old to have Quick Charge 3.0 capabilities, that is – so no worries.
Of note – the four USB-A ports (in green) output 2.4A power while the USB-C port (connected then with the cord in the box) outputs Quick Charge 3.0 levels of power – they aren't ALL QC 3.0, just the one.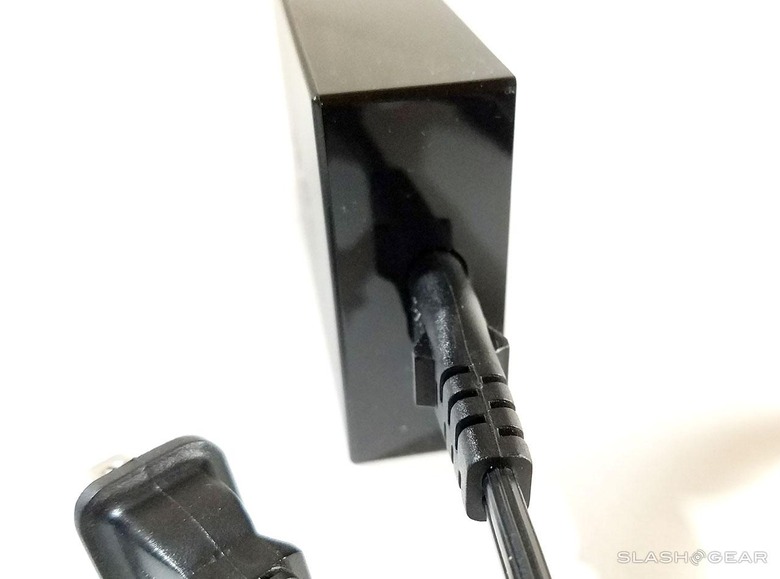 Thus far we've seen no difference in charging speeds between this hub and the chargers that come with devices like the HTC 10 and the LG G5 – even when the other ports are in use, believe it or not.
This accessory will cost you a cool $43 USD wherever fine AUKEY products are sold.
Car Charger
The Quick Charge 3.0 AUKEY Dual-Port Car Charger isn't specifically made for USB-C, but still works with the lot. You've got two ports here, made for those of you that have more than one device to charge in a vehicle at once – one of which does not have to be Quick Charge 3.0 compatible. One port is a Quick Charge 3.0 port, the other is an AiPower Adaptive Charging port with dedicated 2.4A output.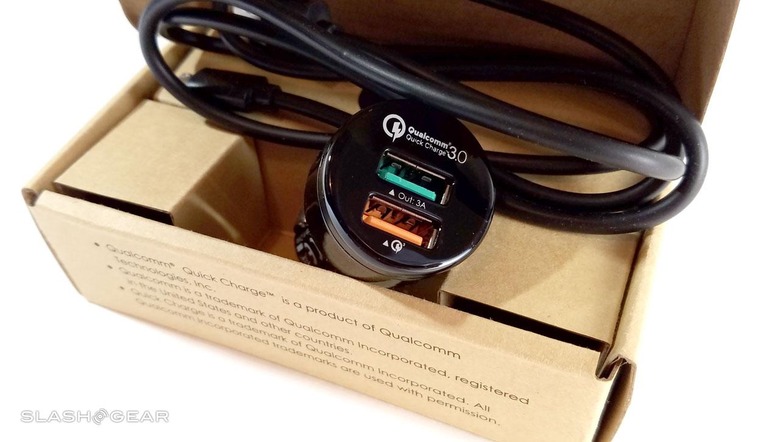 Both ports have built-in safeguards to protect devices against overheating due to higher current than needed.
Inside the box you'll find a AUKEY CC-T7 Car Charger and a standard 3.3ft Micro-USB cable. You can find this car charger wherever AUKEY products are sold for right around $25 USD.